How Management Consultants Drive Successful Mergers & Acquisitions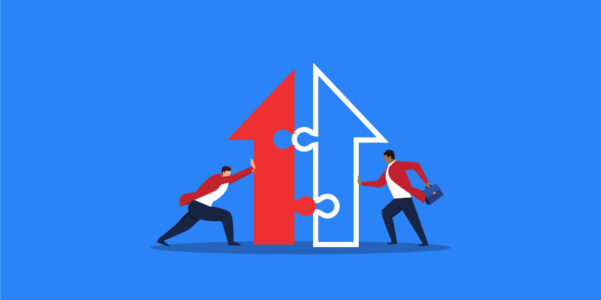 By leveraging their expertise and experience, management consultants provide invaluable assistance throughout the M&A process, ensuring its success.
Introduction
In the fast-paced and ever-evolving business world, mergers and acquisitions (M&A) have become integral strategies for companies seeking growth, market expansion, and increased competitiveness. However, navigating the complex landscape of M&A transactions can be daunting without expert guidance. This is where management consultants play a pivotal role. By leveraging their expertise and experience, management consultants provide invaluable assistance throughout the M&A process, ensuring its success. This article explores the various ways in which management consultants help drive successful mergers and acquisitions.
Conducting Comprehensive Due Diligence
Prior to any M&A deal, management consultants undertake thorough due diligence to assess the viability and potential risks associated with the transaction. Through extensive research and analysis, they examine financial records, legal documents, market trends, and competitive landscapes. By doing so, consultants identify potential obstacles, synergies, and growth opportunities, enabling the acquiring company to make informed decisions. The insights gained from due diligence contribute to effective strategic planning and negotiation strategies, ensuring a smoother transition.
Developing an Effective Integration Strategy
One of the critical stages in the M&A process is the integration of two companies into a cohesive entity. Management consultants play a vital role in developing and executing an integration strategy that maximizes synergies, minimizes disruptions, and aligns the organizations' cultures and operations. They work closely with key stakeholders, conducting workshops, and facilitating communication to build a shared vision and objectives. By focusing on seamless integration, consultants help accelerate the realization of synergies and minimize productivity losses, ultimately driving long-term success.
Facilitating Change Management
Mergers and acquisitions often bring significant changes to the organizational structure, processes, and culture. Such transformations can create resistance and uncertainty among employees, hindering the success of the integration. Management consultants excel in change management, supporting leadership teams in effectively communicating and implementing strategic changes. They provide guidance on addressing employee concerns, managing resistance, and fostering a positive work environment during the transition period. By ensuring a smooth transition, consultants help organizations adapt to the changes, boost morale, and maintain productivity.
Optimizing Operational Efficiency
Management consultants are well-versed in identifying inefficiencies and bottlenecks within organizations. During an M&A, they leverage this expertise to streamline operations, eliminate redundancies, and identify cost-saving opportunities. By conducting operational assessments, consultants identify areas for improvement and recommend strategies to optimize processes and increase efficiency. Their insights and recommendations help the acquiring company enhance its competitive advantage, achieve synergies, and drive financial performance.
Providing Strategic Financial Guidance
Financial considerations are at the core of any M&A deal. Management consultants, with their financial acumen, assist companies in assessing the financial viability of potential transactions. They conduct financial modeling, perform valuation analyses, and assess the financial health of the target company. Consultants also provide guidance on structuring the deal, determining the appropriate financing options, and optimizing the capital structure. By offering strategic financial guidance, consultants help companies make well-informed decisions, mitigating financial risks, and maximizing value creation.
Conclusion
In the intricate landscape of mergers and acquisitions, management consultants serve as invaluable partners, steering companies towards successful outcomes. Through comprehensive due diligence, development of integration strategies, facilitation of change management, optimization of operational efficiency, and provision of strategic financial guidance, consultants contribute to the seamless execution of M&A deals. With their expertise and guidance, companies can navigate the complexities of the M&A process with confidence, driving growth, and achieving their desired objectives.
About the Authors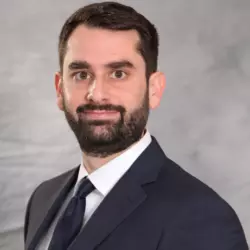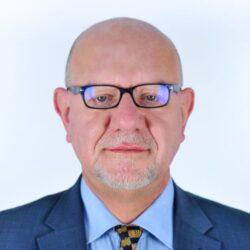 Arthur Mansourian, who works out of the Beverly Hills office, has a 12-year track record as both a management consultant and investment banker. He played an instrumental role in making NMS Consulting a Top 10 Cybersecurity Company and a Top 50 Fastest Growing Company. Arthur holds the Certified Information Privacy Professional, United States (CIPP/US) certification from the International Association of Privacy Professionals (IAPP). His expertise lies in providing data privacy and cybersecurity consulting regarding protocols, data breaches, and practices in regard to GDPR, GDPR-K, CCPA, CPRA, HIPAA, SB 220, and other relevant regulations.
Aykut Cakir, Managing Director, Partner and Head of Turkey, has a demonstrated history in Negotiations, Business Planning, Business Development and as a Finance Director for gases & energy, pharmaceuticals, retail, FMCG, and automotive industries. Mr. Cakir has worked for major Fortune 500 companies such as Procter & Gamble, Roche Pharma Group, John Deere, and Linde Gas. He has twenty-eight years of experience in Operational Finance, Accounting and in General Management, with international business experience including in the USA, Europe, Middle East and Turkey.  Mr. Cakir holds a Bachelors degree in Finance and Economics from the University of North Carolina.