Data Privacy and Cybersecurity Tips for 2023
Protecting your data and ensuring cybersecurity is an ongoing process. By implementing the tips and best practices mentioned in this article, you can significantly reduce the risk of data breaches and safeguard your sensitive information in 2023 and beyond.
Introduction: The Importance of Data Privacy and Cybersecurity
In today's interconnected world, the protection of personal and sensitive information is of utmost importance. Data breaches can lead to identity theft, financial losses, and damage to one's reputation. Therefore, understanding the significance of data privacy and cybersecurity is crucial to mitigate the risks associated with online threats.
Keep Software and Systems Up to Date
One of the most effective ways to safeguard your data is by keeping your software and operating systems up to date. Developers regularly release security patches and updates to fix vulnerabilities in their software. By installing these updates promptly, you ensure that your devices are protected against the latest threats.
Implement Strong and Unique Passwords
Passwords act as the first line of defense for your digital accounts. Create strong and unique passwords that are not easily guessable. A strong password should contain a combination of uppercase and lowercase letters, numbers, and special characters. Avoid using common words or personal information in your passwords.
Enable Two-Factor Authentication
Two-factor authentication (2FA) adds an extra layer of security to your accounts. By enabling 2FA, you provide an additional verification step, such as a fingerprint scan or a unique code sent to your mobile device, to access your accounts. This makes it significantly harder for hackers to gain unauthorized access.
Be Cautious of Phishing Attempts
Phishing is a common tactic used by cybercriminals to trick individuals into revealing their sensitive information. Be cautious of suspicious emails, messages, or links from unknown sources. Avoid clicking on links or downloading attachments from untrusted senders. Verify the legitimacy of requests before providing any personal information.
Secure Your Wireless Network
Ensure that your home or office wireless network is properly secured. Change the default network name (SSID) and password of your router to prevent unauthorized access. Use strong encryption, such as WPA2 or WPA3, to protect your wireless communications. Regularly check for firmware updates for your router to fix any security vulnerabilities.
Encrypt Your Data
Encryption is an effective method to protect your data from unauthorized access. Use encryption tools or software to encrypt sensitive files and folders. In case your data gets compromised, encrypted information is much harder to decipher and can provide an additional layer of security.
Regularly Backup Your Data
Backing up your data regularly is essential in case of a data breach or system failure. Use cloud storage or external hard drives to create backups of your important files and documents. Ensure that your backups are encrypted and stored in a secure location.
Use Reliable Antivirus and Security Software
Install reputable antivirus and security software on all your devices. These tools help detect and remove malware, viruses, and other malicious programs that can compromise your data. Keep the software updated to ensure it is equipped with the latest security definitions.
Educate Yourself and Your Employees
Stay informed about the latest cybersecurity trends and best practices. Educate yourself and your employees about the importance of data privacy and cybersecurity. Conduct regular training sessions to raise awareness about potential risks and how to mitigate them. Encourage strong cybersecurity habits, such as avoiding suspicious links and regularly updating passwords.
Monitor Your Online Presence
Regularly monitor your online presence to detect any unauthorized activities or data breaches. Set up alerts for your accounts to notify you of any suspicious login attempts or changes in account settings. Regularly review your bank statements, credit reports, and other financial records for any signs of fraudulent activity.
Secure Your Mobile Devices
Mobile devices often contain a significant amount of personal information. Protect your smartphones and tablets with strong passwords or biometric authentication. Install security updates and use reputable security apps to protect against malware and data theft. Be cautious when downloading apps and only install them from trusted sources.
Be Mindful of Social Engineering Attacks
Social engineering attacks involve manipulating individuals to gain unauthorized access to their data. Be cautious of unsolicited requests for personal or financial information, even if they appear to come from legitimate sources. Verify the identity of the person or organization before sharing any sensitive information.
Practice Safe Browsing Habits
Be mindful of the websites you visit and the links you click on. Stick to reputable websites and avoid downloading files from untrusted sources. Be wary of pop-up ads or suspicious-looking websites that may contain malware or phishing attempts. Use a secure and updated web browser to enhance your online safety.
Conclusion
Protecting your data and ensuring cybersecurity is an ongoing process. By implementing the tips and best practices mentioned in this article, you can significantly reduce the risk of data breaches and safeguard your sensitive information in 2023 and beyond. Stay vigilant, educate yourself and others, and make cybersecurity a top priority to protect yourself in the digital world.
FAQs
Q1: How often should I update my passwords?
It is recommended to update your passwords every three to six months to ensure maximum security.
Q2: Can using public Wi-Fi networks put my data at risk?
Yes, using public Wi-Fi networks can expose your data to potential risks. Avoid accessing sensitive information or using secure accounts when connected to public Wi-Fi.
Q3: What should I do if I suspect a data breach or cyber attack?
If you suspect a data breach or cyber attack, immediately change your passwords, notify the relevant authorities or organizations, and monitor your accounts for any suspicious activity.
Q4: Are there any specific antivirus software recommendations?
There are several reputable antivirus software options available, such as Norton, McAfee, and Bitdefender. Choose one that suits your needs and ensure it is regularly updated.
Q5: How can I protect my children from online threats?
Educate your children about online safety, set parental controls on devices, and monitor their online activities regularly. Encourage open communication and teach them about potential risks they may encounter online.
About the Author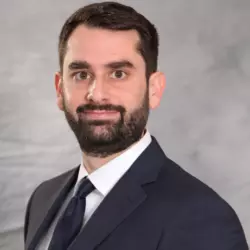 Arthur Mansourian, who works out of the Beverly Hills office, has a 12-year track record as both a management consultant and investment banker. He played an instrumental role in making NMS Consulting a Top 10 Cybersecurity Company and a Top 50 Fastest Growing Company. Arthur holds the Certified Information Privacy Professional, United States (CIPP/US) certification from the International Association of Privacy Professionals (IAPP). His expertise lies in providing data privacy and cybersecurity consulting regarding protocols, data breaches, and practices in regard to GDPR, GDPR-K, CCPA, CPRA, HIPAA, SB 220, and other relevant regulations.