Hospitality, Gaming, and Leisure

Hospitality, Gaming, and Leisure
Using our knowledge and experience to overcome obstacles within the hospitality, gaming, and leisure industries.
Driven by recent economic trends and new consumer behavior, global changes are putting pressure on the gaming, hospitality, and leisure industries.  For casinos, consolidation has increased in an expanding international market, as companies are merging to gain more market share and reduce competition.  New resorts and hotel themes continue to emerge, and businesses are keeping an eye on the future, closely monitoring the preferences of today's consumers.  Our team brings extensive hands-on expertise and a wide range of knowledge to owners, lenders, and stakeholders.  Our leaders have expertise across all industry types, including resorts, hotels, and casinos.  Today, unbalanced growth and a difficult business environment are the biggest challenges, and NMS is ready to help guide you with critical decision solutions.  
How NMS can help
NMS offers a wide range of expertise to help our clients respond to constantly changing consumer behaviors through innovative market strategies and industry intelligence.  Management companies and owners alike rely on us to help increase operational efficiencies, and we recognize that every client has specific needs that can't be solved by using a template solution.  Through our team of experienced management consultants, we develop tailored systems and processes that will help you achieve results while maintaining your brand and company culture.  Our services include:
Operational realignment
Strategic analysis
Project management
Sales and marketing audit
Revenue management
Service training
Contract analysis
Strategic planning
Asset assessment
Receiverships and troubled properties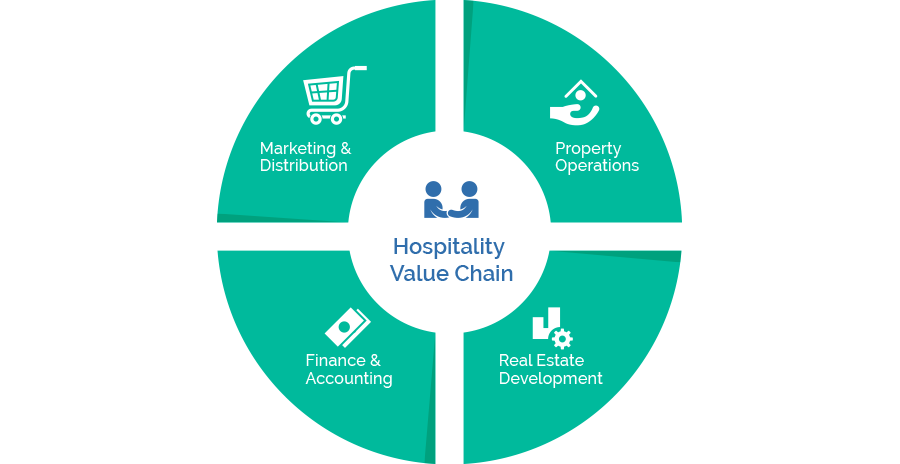 Value Chain Framework
Value Chain Framework

What can we help you achieve?