Navigating the Future: Revolutionizing the Transportation Industry
The transportation industry is a critical component of the global economy, but it faces unique challenges in an era of rapid change. 
Optimizing Operations and Driving Growth
Introduction
The transportation industry is a critical component of the global economy, but it faces unique challenges in an era of rapid change. This article explores how management consultants play a pivotal role in helping transportation companies navigate these challenges and drive success. Whether you're in logistics, shipping, or passenger transport, our insights will show you the way forward.
Challenges in Transportation
The transportation industry encounters various challenges, including:
Efficiency Demands: Pressure to optimize operations, reduce costs, and improve fuel efficiency.
Regulatory Compliance: Complex regulations that require continuous monitoring and adherence.
Technology Disruption: Rapid advancements in technology, such as autonomous vehicles and route optimization, that require adaptation.
Sustainability: Growing emphasis on environmentally sustainable practices and reducing carbon emissions.


Consulting Solutions
Management consultants offer a range of solutions tailored to the transportation industry:
Operational Optimization: Streamlining processes, route planning, and fleet management for improved efficiency.
Regulatory Compliance: Ensuring adherence to complex industry regulations and standards.
Technology Integration: Implementing cutting-edge technology solutions for route optimization, predictive maintenance, and real-time tracking.
Sustainability Initiatives: Developing strategies to reduce carbon emissions and adopt sustainable practices.


Benefits of Consulting
Engaging management consultants in the transportation sector brings numerous advantages:
Cost Reduction: Identify cost-saving opportunities and streamline operations for improved profitability.
Compliance Assurance: Stay on top of regulatory changes and ensure adherence to industry standards.
Technology Adoption: Embrace innovations that enhance efficiency, safety, and customer satisfaction.
Sustainability Leadership: Demonstrate environmental responsibility and meet growing sustainability expectations.


Government Resources
Government websites provide valuable resources to support effective management consulting in the transportation industry. Here are some reputable government resources:
Case Study: Transforming Transportation Logistics
Let's delve into a real-life case study showcasing how management consultants transformed a transportation logistics company:
In 2018, Logistics Solutions Inc., a mid-sized logistics company, faced rising operational costs and compliance challenges. They engaged a management consulting firm that:
Conducted a comprehensive audit of their operations, identifying areas for cost reduction.
Implemented advanced logistics software to optimize route planning and fleet management.
Provided ongoing compliance support, ensuring adherence to changing regulations.
Introduced sustainability initiatives, including a green fleet program, reducing carbon emissions.
Within two years, Logistics Solutions Inc. achieved a 20% reduction in operational costs, improved compliance ratings, and positioned themselves as leaders in sustainable logistics.
Conclusion
Management consultants are invaluable partners for transportation companies seeking to thrive in a dynamic and challenging industry. By addressing efficiency, compliance, technology, and sustainability, consultants enable companies to excel in an evolving landscape. Whether you're a transportation executive or a consultant, these insights will help you drive success in the transportation sector.
About the Authors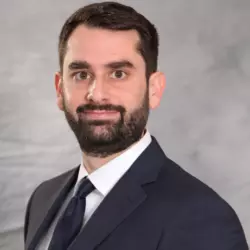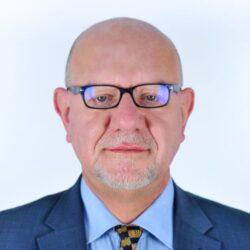 Arthur Mansourian, who works out of the Beverly Hills office, has a 12-year track record as both a management consultant and investment banker. He played an instrumental role in making NMS Consulting a Top 10 Cybersecurity Company and a Top 50 Fastest Growing Company. Arthur holds the Certified Information Privacy Professional, United States (CIPP/US) certification from the International Association of Privacy Professionals (IAPP). His expertise lies in providing data privacy and cybersecurity consulting regarding protocols, data breaches, and practices in regard to GDPR, GDPR-K, CCPA, CPRA, HIPAA, SB 220, and other relevant regulations.
Aykut Cakir, Managing Director, Partner and Head of Turkey, has a demonstrated history in Negotiations, Business Planning, Business Development and as a Finance Director for gases & energy, pharmaceuticals, retail, FMCG, and automotive industries. Mr. Cakir has worked for major Fortune 500 companies such as Procter & Gamble, Roche Pharma Group, John Deere, and Linde Gas. He has twenty-eight years of experience in Operational Finance, Accounting and in General Management, with international business experience including in the USA, Europe, Middle East and Turkey.  Mr. Cakir holds a Bachelors degree in Finance and Economics from the University of North Carolina.