Effective Management Consulting Strategies
Effective management consulting strategies are the cornerstone of achieving business excellence. 
Achieving Business Excellence
Introduction
Management consulting is a powerful tool for businesses striving to achieve excellence. In this comprehensive guide, we explore the strategies and best practices that underpin effective management consulting. Whether you're a consultant or a business leader seeking consulting services, our insights will help you unlock business excellence.
Consulting Approaches
Effective management consulting relies on proven approaches and methodologies. Consider these key strategies:
Strategic Planning: Develop clear, actionable strategies to achieve business objectives and sustainable growth.
Operational Efficiency: Streamline operations, reduce inefficiencies, and optimize resource allocation to maximize productivity.
Change Management: Implement organizational changes smoothly, addressing employee concerns and resistance.
Performance Metrics: Establish and monitor performance metrics to track progress and drive continuous improvement.


Best Practices
Embracing best practices is crucial for effective management consulting. Here are some essential practices:
Data-Driven Insights: Base recommendations on data-driven insights to ensure accuracy and relevance.
Client Collaboration: Collaborate closely with clients to understand their unique challenges, goals, and organizational culture.
Customized Solutions: Tailor solutions to each client's specific needs, considering industry trends and benchmarks.
Continuous Learning: Stay updated on industry trends, emerging technologies, and best practices to provide cutting-edge solutions.


Benefits of Effective Consulting
Implementing effective management consulting strategies offers a range of benefits:
Improved Decision-Making: Access expert guidance to make informed, data-backed decisions.
Enhanced Efficiency: Streamline processes and operations to boost productivity and reduce costs.
Organizational Alignment: Ensure that all levels of the organization are aligned with strategic objectives.
Competitive Advantage: Gain a competitive edge by staying ahead of industry trends and disruptions.


Government Resources
Government websites provide valuable resources to support effective management consulting. Here are some reputable .gov resources:
Case Study: Transforming Business with Consulting
Let's explore a real-life case study where effective management consulting transformed a struggling business:
In 2020, Company ABC, a manufacturing firm facing declining profits, engaged a management consulting team. They:
Conducted a thorough analysis of the company's operations and identified bottlenecks and inefficiencies.
Implemented a data-driven performance improvement plan, optimizing production processes and reducing costs.
Provided change management support to ensure smooth adoption of new processes and technologies.
Monitored progress through performance metrics, continually refining strategies.


Within a year, Company ABC experienced a remarkable turnaround, achieving record profits and sustainable growth.
Conclusion
Effective management consulting strategies are the cornerstone of achieving business excellence. By adopting proven approaches, best practices, and leveraging government resources, organizations can unlock their full potential and stay competitive in today's dynamic business landscape. Whether you're a consultant or a business leader, these insights will guide you toward success.



About the Authors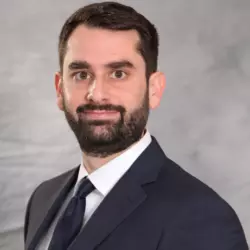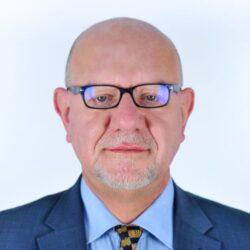 Arthur Mansourian, who works out of the Beverly Hills office, has a 12-year track record as both a management consultant and investment banker. He played an instrumental role in making NMS Consulting a Top 10 Cybersecurity Company and a Top 50 Fastest Growing Company. Arthur holds the Certified Information Privacy Professional, United States (CIPP/US) certification from the International Association of Privacy Professionals (IAPP). His expertise lies in providing data privacy and cybersecurity consulting regarding protocols, data breaches, and practices in regard to GDPR, GDPR-K, CCPA, CPRA, HIPAA, SB 220, and other relevant regulations.
Aykut Cakir, Managing Director, Partner and Head of Turkey, has a demonstrated history in Negotiations, Business Planning, Business Development and as a Finance Director for gases & energy, pharmaceuticals, retail, FMCG, and automotive industries. Mr. Cakir has worked for major Fortune 500 companies such as Procter & Gamble, Roche Pharma Group, John Deere, and Linde Gas. He has twenty-eight years of experience in Operational Finance, Accounting and in General Management, with international business experience including in the USA, Europe, Middle East and Turkey.  Mr. Cakir holds a Bachelors degree in Finance and Economics from the University of North Carolina.