Interim Management Services: Navigating Transitions with Expertise
In the ever-evolving landscape of business, transitions are inevitable. Interim management services emerge as a dynamic solution, offering organizations access to seasoned professionals who step in during critical transitional periods.
Exploring the Landscape of Interim Management Services
In the intricate tapestry of business, transitions are an inherent part of the journey. Interim management services emerge as a dynamic and strategic solution designed to empower organizations during critical phases of change. The concept involves the engagement of experienced professionals, known as interim executives, who step into leadership roles during transitional periods.
Interim management services serve as a bridge, allowing organizations to access seasoned leadership, specialized skills, and strategic direction precisely when they need it, without committing to a long-term employment arrangement. These services have gained prominence due to their ability to provide immediate, impactful, and adaptive leadership during times of flux.
Diverse Scenarios Where Interim Management Thrives
Interim management services shine brightest when organizations find themselves at crossroads, facing complex scenarios:
Leadership Transitions: Interim executives step in seamlessly when key leaders depart due to resignations, retirements, or unexpected departures. This ensures stability and continuity during times of uncertainty.
Crisis Management: In moments of crisis, such as financial downturns, reputational challenges, or operational setbacks, interim executives provide swift and strategic leadership to navigate through turbulence.
Change and Transformation: Organizations undergoing significant strategic shifts, mergers, acquisitions, or cultural transformations benefit from the specialized skills of interim executives who can lead through change while stabilizing operations.
Project Management: For projects requiring specialized expertise, interim executives can be engaged to drive initiatives forward, ensuring their successful completion.
The adaptability and versatility of interim management make it a powerful solution for organizations in transition.
Management Consultants: Architects of Interim Excellence
Enter management consultants—the guiding hands behind successful interim management. Management consultants bring a wealth of experience, strategic insights, and a structured approach to interim management services:
Strategic Alignment: Management consultants collaborate closely with organizations to align interim objectives with broader business strategies, ensuring that every action contributes to the larger goals.
Talent Identification: Leveraging their networks and expertise, management consultants identify and recommend seasoned interim executives with the precise skills and experience needed for a particular scenario.
Change Navigation: Change management is a critical aspect of interim leadership. Management consultants guide organizations through the process of change, helping employees transition smoothly.
Performance Measurement: Management consultants establish key performance indicators (KPIs) to measure the progress and success of interim initiatives, ensuring transparency and accountability.
Knowledge Transfer: Ensuring that knowledge and best practices are not only maintained but also transferred to the organization's permanent leadership, setting the stage for future success.
Management consultants elevate interim management from a tactical response to a strategic advantage.
The Roadmap to Successful Interim Leadership
Unlocking the potential of interim management requires a well-orchestrated approach:
Needs Assessment: Begin by identifying the specific skills, expertise, and leadership qualities needed during the interim period. Understand the unique challenges and opportunities of the transitional phase.
Interim Executive Selection: Collaborate closely with management consultants to identify and onboard interim executives who possess the ideal blend of experience, skills, and cultural fit.
Strategic Integration: Align interim goals with the organization's broader strategies. Ensure that the interim executive becomes a seamless part of the organization's journey, driving initiatives that align with the long-term vision.
Change Management: Recognize that change is a natural part of transitions. Management consultants work closely with the organization's team to manage change effectively, ensuring a smooth transition for employees and stakeholders.
Performance Evaluation: Establish a framework of performance evaluation with clear benchmarks and metrics. Regularly assess progress against these goals and adapt strategies if needed to ensure successful outcomes.
Successful interim management is a well-choreographed dance of strategy, execution, and transformation.
Conclusion: Empowering Transitions, Enabling Excellence
In the complex realm of transitions, the potential of interim management emerges as a transformative force. It is not just a stopgap measure; it is a strategic approach that bridges gaps, ignites growth, and steers organizations toward stability and success.
Through the dynamic synergy of management consultants and interim executives, organizations gain a unique advantage—a blend of experience, guidance, and vision that propels them forward. Interim management transcends a mere response; it becomes an imperative, a driver of change, and a harbinger of growth. As organizations embrace the power of interim management, they embrace the future—a future guided by expertise, navigated with precision, and empowered by excellence.
About the Author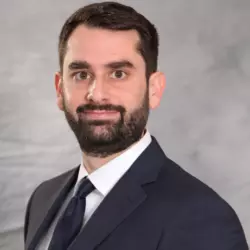 Arthur Mansourian, who works out of the Beverly Hills office, has a 12-year track record as both a management consultant and investment banker. He played an instrumental role in making NMS Consulting a Top 10 Cybersecurity Company and a Top 50 Fastest Growing Company. Arthur holds the Certified Information Privacy Professional, United States (CIPP/US) certification from the International Association of Privacy Professionals (IAPP). His expertise lies in providing data privacy and cybersecurity consulting regarding protocols, data breaches, and practices in regard to GDPR, GDPR-K, CCPA, CPRA, HIPAA, SB 220, and other relevant regulations.