Business Transition and Succession: A Comprehensive Guide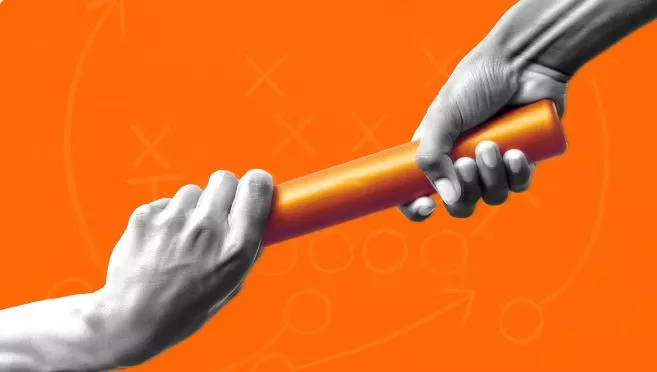 Succession planning is a deliberate and methodical process aimed at identifying and nurturing individuals within your organization who are poised to assume pivotal leadership roles in the future.
Introduction
The process of business transition and succession planning is a pivotal aspect of managing a thriving enterprise. Whether you oversee a small family-owned business or a sprawling corporation, comprehending the nuances of transitioning ownership and leadership is vital for long-term viability. In this comprehensive guide, we will delve deep into the essentials of business transition and succession planning, offering valuable insights, recommendations, and in-depth strategies for a seamless transition.
Section 1: Understanding Business Transition and Succession
1.1 What is Business Transition?
Business transition is a multifaceted process involving significant changes in a company's ownership, leadership, or structural dynamics. These changes may encompass various scenarios, such as:
Selling the Business: Transitioning ownership to a new entity or individual.
Family Succession: Passing the baton to family members, often across generations.
Mergers and Acquisitions: Combining forces with another organization.
Initial Public Offering (IPO): Taking the company public by issuing shares.
Each of these scenarios carries unique challenges and opportunities, making it crucial to understand the specific dynamics involved in your chosen path.
1.2 Why is Succession Planning Important?
Succession planning is a deliberate and methodical process aimed at identifying and nurturing individuals within your organization who are poised to assume pivotal leadership roles in the future. This process is indispensable for several reasons:
Business Continuity: Ensuring that the organization can operate smoothly despite leadership changes.
Preserving Legacy: Maintaining the values, culture, and vision that have defined your company.
Talent Development: Cultivating and empowering a pool of future leaders.
Mitigating Risks: Minimizing disruptions that can occur during leadership transitions.
Effective succession planning is not only about finding the right people but also about developing their skills, knowledge, and abilities to ensure they can lead effectively when the time comes.
Section 2: Effective Strategies for Business Transition and Succession
2.1 Identify Key Stakeholders
Initiating your business transition plan mandates the identification of the primary stakeholders involved. These stakeholders can include:
Family Members: In family-owned businesses, succession often involves passing the leadership to the next generation.
Shareholders: In publicly traded companies, shareholders play a crucial role in approving transition plans.
Potential Buyers: When selling a business, identifying potential buyers and understanding their motivations is essential.
Understanding the interests and expectations of these key stakeholders is fundamental to crafting a successful transition strategy.
2.2 Develop a Comprehensive Timeline
Crafting a transparent and coherent timeline for your transition plan is pivotal. Define the exact moments when significant changes will occur and communicate this timeline proactively to all pertinent parties. This timeline should consider:
Leadership Changes: When will the transition occur, and who will assume the new roles?
Legal and Financial Processes: What legal and financial steps are involved, and when should they take place?
Communication Milestones: Establish key points for updating stakeholders about the progress of the transition.
A well-structured timeline serves as a roadmap, guiding the entire transition process.
2.3 Seek Expert Counsel
Engaging the services of legal and financial advisors who specialize in business transition and succession planning is a prudent step. Their expertise can guide you through intricate legal and financial aspects, ensuring a seamless transition. Key considerations include:
Legal Structuring: Choosing the right legal framework for the transition, such as asset sales, stock transfers, or mergers.
Tax Implications: Managing tax consequences and identifying tax-efficient strategies.
Valuation and Appraisal: Determining the fair value of the business or assets involved in the transition.
Estate Planning: Addressing estate planning needs, especially in family successions.
Expert guidance ensures that you navigate these complexities with confidence and legality.
2.4 Foster Transparent Communication
Effective communication is the linchpin of successful transition and succession. Maintaining transparency and consistently updating all stakeholders throughout the process is paramount. This involves:
Stakeholder Engagement: Actively involving all key stakeholders, including employees, in the transition process.
Addressing Concerns: Listening to and addressing concerns promptly and effectively.
Change Management: Implementing change management strategies to ensure a smooth transition for employees.
Crisis Planning: Preparing for potential challenges and crises that may arise during the transition.
Clear and open communication helps build trust and alignment among all parties involved.
Conclusion
In this comprehensive guide, we've delved deep into the intricacies of business transition and succession planning, providing a thorough understanding of these critical processes. By comprehending the fundamental principles of transition planning and succession, you can steer your business toward a prosperous future while preserving its legacy and ensuring a seamless transition of leadership and ownership.
Remember that a well-thought-out transition plan, executed with transparency and precision, is the cornerstone of a successful business journey. Whether you're navigating family succession, a merger, an acquisition, or an IPO, these principles apply universally, contributing to the long-term sustainability and prosperity of your enterprise.
About the Authors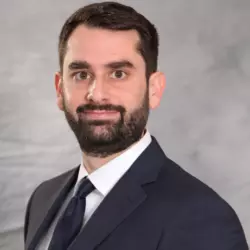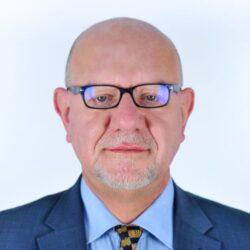 Arthur Mansourian, who works out of the Beverly Hills office, has a 12-year track record as both a management consultant and investment banker. He played an instrumental role in making NMS Consulting a Top 10 Cybersecurity Company and a Top 50 Fastest Growing Company. Arthur holds the Certified Information Privacy Professional, United States (CIPP/US) certification from the International Association of Privacy Professionals (IAPP). His expertise lies in providing data privacy and cybersecurity consulting regarding protocols, data breaches, and practices in regard to GDPR, GDPR-K, CCPA, CPRA, HIPAA, SB 220, and other relevant regulations.
Aykut Cakir, Managing Director, Partner and Head of Turkey, has a demonstrated history in Negotiations, Business Planning, Business Development and as a Finance Director for gases & energy, pharmaceuticals, retail, FMCG, and automotive industries. Mr. Cakir has worked for major Fortune 500 companies such as Procter & Gamble, Roche Pharma Group, John Deere, and Linde Gas. He has twenty-eight years of experience in Operational Finance, Accounting and in General Management, with international business experience including in the USA, Europe, Middle East and Turkey.  Mr. Cakir holds a Bachelors degree in Finance and Economics from the University of North Carolina.