Business Performance Improvement: Unleashing Excellence with Management Consultants
In a rapidly evolving business landscape, the pursuit of excellence is not a luxury but a necessity.
Understanding the Essence of Business Performance Improvement
In a dynamic business landscape, the quest for excellence is unending. Business performance improvement encapsulates a wide array of strategies, methodologies, and approaches aimed at enhancing various facets of an organization. From operational efficiency to customer satisfaction, performance improvement drives organizations to achieve their full potential.
This pursuit involves optimizing processes, enhancing productivity, streamlining operations, and effectively utilizing resources—all with the ultimate goal of achieving sustainable growth and maintaining a competitive edge.
Deconstructing Business Performance Improvement
At its core, business performance improvement is about achieving higher levels of efficiency, effectiveness, and value creation. Several key areas deserve attention:
Operational Efficiency: Streamlining processes to reduce waste, minimize bottlenecks, and optimize resource allocation.
Productivity Enhancement: Empowering employees with tools, training, and motivation to work smarter and achieve more.
Customer Experience: Identifying and delivering what customers truly value, fostering loyalty and advocacy.
Strategic Planning: Aligning long-term objectives with tactical execution, ensuring resources are invested wisely.
Performance Metrics: Setting clear benchmarks, measuring progress, and adapting strategies accordingly.
Successful performance improvement requires a holistic approach that considers both internal and external factors.
The Role of Management Consultants in Performance Enhancement
Enter management consultants—the architects of transformative change. These professionals bring a fresh perspective, analytical prowess, and a wealth of experience to the table. Their roles are multi-faceted:
Comprehensive Assessment: Conducting thorough assessments to identify performance gaps and opportunities.
Strategic Redesign: Collaborating with stakeholders to redesign processes, structures, and strategies.
Change Management: Guiding organizations through the intricacies of change, ensuring smooth implementation.
Technology Integration: Recommending and integrating technologies that enhance efficiency and decision-making.
Employee Empowerment: Providing training, coaching, and mentorship to build a culture of continuous improvement.
Management consultants act as catalysts, injecting fresh energy and expertise to drive performance to new heights.
Navigating the Path to Transformational Excellence
Business performance improvement isn't a one-size-fits-all endeavor; it's a tailored journey. Organizations must adopt a structured approach:
Assessment: Identifying performance gaps and opportunities through data analysis and stakeholder engagement.
Strategy Formulation: Collaborating with management consultants to design customized strategies.
Implementation: Executing strategies, managing change, and integrating new practices.
Measurement and Iteration: Regularly evaluating progress using key performance indicators and adjusting strategies as needed.
Culture of Excellence: Fostering a culture that values continuous improvement, innovation, and employee engagement.
The journey to transformational excellence requires dedication, collaboration, and a commitment to change.
Conclusion: Elevating Performance, Enabling Success
In a rapidly evolving business landscape, the pursuit of excellence is not a luxury but a necessity. Business performance improvement isn't a destination; it's a journey—an ongoing endeavor to reach new heights, unlock potential, and achieve sustainable success.
Through the symbiotic partnership between organizations and management consultants, the realm of possibility expands. Together, they rewrite the narrative of success, transcending limitations, and embracing innovation. As businesses embrace performance improvement, they embrace the future—a future where excellence knows no bounds.
About the Author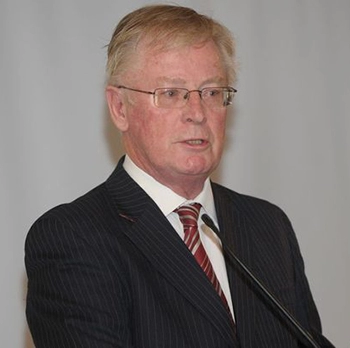 Dr. Harry Moore MBE is the Head of Europe, Global Head of Turnaround and Transformation.  His experience and expertise include international strategy, corporate turnaround, transformation, market penetration, and increasing profitability.  Prior experiences include leading business transformation teams at both KPMG and PwC, and being sponsored by the UK Government to manage initiatives that he designed to secure the future of enterprises in the SME sector in the UK.  His strategies resulted in saving roughly 135 UK businesses.