Optimizing the Customer Experience: Enhancing Satisfaction and Loyalty
To optimize the customer experience, businesses must first gain a deep understanding of their customers' needs and preferences.
Introduction
In today's competitive business landscape, optimizing the customer experience has become paramount. With consumers having more choices than ever before, providing a seamless and delightful experience has become a key differentiator for businesses across industries. From e-commerce websites to brick-and-mortar stores, companies are increasingly focusing on understanding their customers' needs and preferences to deliver personalized and memorable experiences. In this article, we will delve into the strategies and best practices for optimizing the customer experience, exploring various aspects that contribute to customer satisfaction and loyalty.
The Importance of Optimizing the Customer Experience
A positive customer experience can significantly impact a company's success. It not only enhances customer satisfaction but also builds brand loyalty, leading to repeat purchases and positive word-of-mouth referrals. Studies have shown that customers are willing to pay a premium for a superior experience and are more likely to become brand advocates. On the other hand, a negative experience can drive customers away, tarnish a company's reputation, and result in lost revenue. Therefore, optimizing the customer experience is not just a nice-to-have; it is a business imperative.
Understanding Customer Needs and Preferences
To optimize the customer experience, businesses must first gain a deep understanding of their customers' needs and preferences. This requires collecting and analyzing data from various touchpoints, such as customer interactions, feedback surveys, and social media mentions. By leveraging advanced analytics tools, companies can uncover valuable insights about their target audience, including their demographics, preferences, pain points, and buying behavior.
Once businesses have a comprehensive understanding of their customers, they can tailor their products, services, and marketing efforts to meet their specific needs. For example, an e-commerce platform can personalize product recommendations based on a customer's browsing and purchase history, while a retail store can offer customized promotions to loyal customers through a loyalty program. By aligning their offerings with customer preferences, businesses can create a more relevant and engaging experience.
Designing User-Friendly Interfaces and Experiences
A crucial aspect of optimizing the customer experience is designing user-friendly interfaces and experiences. Whether it's a website, mobile app, or physical store, the interface should be intuitive, visually appealing, and easy to navigate. Customers should be able to find the information or products they are looking for quickly and effortlessly.
In the digital realm, this involves optimizing website and app layouts, streamlining the checkout process, and ensuring fast loading times. Clear and concise product descriptions, high-quality images, and user-generated reviews can also contribute to a positive user experience. Additionally, businesses should leverage responsive design to ensure a seamless experience across devices, as more and more customers are using smartphones and tablets to browse and make purchases.
In physical stores, optimizing the customer experience entails creating a welcoming atmosphere, arranging products logically, and providing helpful signage and assistance. Well-trained staff who are knowledgeable about the products or services can further enhance the customer experience by providing personalized recommendations and addressing any questions or concerns.
Leveraging Technology for Personalization
In the era of big data and artificial intelligence, businesses have unprecedented opportunities to leverage technology for personalization. By analyzing customer data and employing machine learning algorithms, companies can deliver tailored experiences that resonate with individual customers.
For instance, an online streaming service can use algorithms to recommend movies or shows based on a user's viewing history, genre preferences, and ratings. Similarly, a fashion retailer can send personalized style recommendations to customers based on their previous purchases and browsing behavior. By providing relevant and timely recommendations, businesses can create a sense of anticipation and delight, fostering a deeper connection with their customers.
Providing Seamless Multichannel Experiences
With the proliferation of digital channels, customers now expect a seamless experience across multiple touchpoints. Whether they are browsing a website, using a mobile app, interacting with customer support, or visiting a physical store, customers want consistency and continuity.
To optimize the customer experience across channels, businesses should ensure that information, preferences, and purchase history are synchronized and accessible across platforms. For example, a customer who adds items to their shopping cart on a mobile app should be able to view and complete the purchase on the website without any friction. Similarly, customer support agents should have access to a customer's interaction history across channels, enabling them to provide personalized assistance.
Empowering Employees for Exceptional Service
While technology plays a crucial role in optimizing the customer experience, it is equally important to empower employees to deliver exceptional service. Frontline staff, such as sales associates, customer support representatives, and account managers, are often the face of a company and can have a significant impact on the customer experience.
Companies should invest in training programs that equip employees with the knowledge, skills, and tools needed to provide outstanding service. This includes teaching active listening, empathy, problem-solving, and effective communication. By fostering a customer-centric culture and empowering employees to go above and beyond, businesses can create memorable experiences that leave a lasting impression on customers.
Optimizing Customer Feedback and Continuous Improvement
To ensure ongoing optimization of the customer experience, businesses must actively seek and listen to customer feedback. Customer surveys, feedback forms, and social media monitoring are valuable tools for collecting insights and identifying areas for improvement.
Analyzing customer feedback can help businesses uncover pain points, identify trends, and prioritize initiatives that will have the most significant impact on customer satisfaction. Additionally, companies should establish processes for acting upon customer feedback promptly. This may involve addressing individual complaints, making systemic improvements, or introducing new features or services based on customer suggestions.
FAQs
What is the role of customer journey mapping in optimizing the customer experience?
Customer journey mapping is a powerful tool for understanding and optimizing the customer experience. It involves visually representing the various touchpoints and interactions a customer has with a company throughout their journey, from initial awareness to post-purchase support. By mapping out the customer journey, businesses can identify pain points, areas of friction, and opportunities for improvement. This enables them to design and deliver a more seamless and satisfying experience at each stage of the customer journey.
How can businesses measure the success of their customer experience optimization efforts?
Measuring the success of customer experience optimization efforts requires the use of key performance indicators (KPIs) that align with business objectives. Some common KPIs include customer satisfaction scores, Net Promoter Score (NPS), customer retention rates, and average customer lifetime value. By tracking these metrics over time, businesses can gauge the effectiveness of their optimization initiatives and make data-driven decisions to further enhance the customer experience.
What role does personalization play in optimizing the customer experience?
Personalization plays a crucial role in optimizing the customer experience by creating relevant and meaningful interactions. By tailoring products, services, and marketing messages to individual customers, businesses can increase engagement, conversion rates, and customer loyalty. Personalization can be achieved through various techniques, such as using customer data to recommend relevant products, personalizing email campaigns, and providing customized offers and discounts based on past behavior.
How does optimizing the customer experience contribute to brand loyalty?
Optimizing the customer experience contributes to brand loyalty by fostering positive emotional connections with customers. When customers have consistently positive experiences with a brand, they develop trust, satisfaction, and a sense of loyalty. These loyal customers are more likely to become brand advocates, recommending the brand to others and defending it against competition. By prioritizing the customer experience, businesses can build strong relationships with their customers and cultivate brand loyalty that translates into long-term success.
What are some common challenges businesses face in optimizing the customer experience?
Optimizing the customer experience is not without its challenges. Some common obstacles businesses may encounter include:
Data silos

: Customer data spread across multiple systems or departments can hinder a holistic view of the customer journey and make personalization more difficult.

Legacy systems

: Outdated technology or legacy systems may lack the capabilities needed to deliver seamless experiences across channels.

Scaling personalization

: As a customer base grows, delivering personalized experiences at scale can become complex and resource-intensive.

Balancing automation and human touch

: While technology can enhance the customer experience, finding the right balance between automation and the human touch can be a challenge.

Consistency across touchpoints

: Maintaining a consistent experience across various touchpoints, both digital and physical, requires coordination and alignment across departments.
Addressing these challenges requires a combination of technology investments, process improvements, and a customer-centric mindset.
Conclusion
In today's customer-centric business landscape, optimizing the customer experience is essential for sustainable growth and success. By understanding customer needs and preferences, designing user-friendly interfaces, leveraging technology for personalization, and providing seamless multichannel experiences, businesses can create memorable interactions that drive customer satisfaction and loyalty. Empowering employees, actively listening to customer feedback, and continuously improving based on insights are also critical components of optimizing the customer experience. By prioritizing the customer experience, businesses can differentiate themselves in the market, foster brand loyalty, and ultimately drive business growth.
About the Author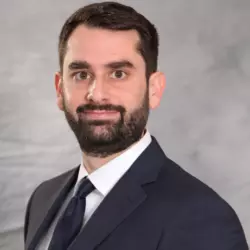 Arthur Mansourian, who works out of the Beverly Hills office, has a 12-year track record as both a management consultant and investment banker. He played an instrumental role in making NMS Consulting a Top 10 Cybersecurity Company and a Top 50 Fastest Growing Company. Arthur holds the Certified Information Privacy Professional, United States (CIPP/US) certification from the International Association of Privacy Professionals (IAPP). His expertise lies in providing data privacy and cybersecurity consulting regarding protocols, data breaches, and practices in regard to GDPR, GDPR-K, CCPA, CPRA, HIPAA, SB 220, and other relevant regulations.