Innovation and Sustainability in 2023
Organizations with an optimal gender balance improve employee engagement, profits, and brand image.
One of the key benefits of corporate innovation is that it can help a company stay ahead of its competitors. This is particularly important in today's fast-paced business environment, where new technologies and market trends are constantly emerging. By being at the forefront of these changes, companies can gain a significant advantage over their rivals.
Another key benefit of corporate innovation is that it can help a company improve its efficiency and productivity. This is because new technologies and processes can often streamline existing operations and make them more efficient. Additionally, new products and services can open up new revenue streams for a company, which can help it grow and thrive in the long term.
However, corporate innovation is not without its challenges. One major challenge is that it can be difficult for companies to identify and pursue new opportunities. This is because many companies are focused on maintaining their existing operations and may not have the resources or expertise to invest in new initiatives. Additionally, companies may be reluctant to take risks and pursue new ideas, out of fear that they will not be successful.
To overcome these challenges, companies must have a clear strategy for identifying and pursuing new opportunities. This may involve setting up a dedicated innovation team or creating a culture of innovation within the organization. Additionally, companies may need to invest in the right resources and expertise to support their innovation efforts. This can include hiring new employees with the right skills, or partnering with external organizations that can provide the necessary expertise.
Another important factor in driving corporate innovation is building a culture of experimentation. This means that companies must be willing to try new things, even if they may not be sure of the outcome. This approach can be especially valuable when it comes to developing new technologies or business models, as it allows companies to test different approaches and see what works best.
Another important aspect of corporate innovation is fostering an environment of collaboration and open communication. This means that companies must encourage employees to share their ideas and perspectives, and must be willing to listen to feedback and make changes based on it. Additionally, companies may need to create opportunities for employees to work together on projects and initiatives, to help foster a sense of teamwork and collaboration.
In addition, companies may also consider engaging with external partners, like startups, universities, and research institutions, to gain access to new technologies and business models. This can be especially valuable for companies that are looking to innovate in specific areas, such as technology or healthcare.
Corporate innovation is a vital process that can help companies stay competitive and grow in the long term. However, it can be challenging and requires a clear strategy, the right resources, and a culture of experimentation, collaboration, and open communication. By taking a proactive approach to innovation, companies can identify new opportunities and capitalize on them, positioning themselves for long-term success.
In order to be a true innovator in sustainability, leaders must pioneer ways of building a better world while simultaneously building a stronger company.  To that end, here are five innovation trends that show how important sustainability is and how companies are working to create both a better world and a better business.
TREND 1: Reskilling and Retraining
Leaders are building perpetual learning organizations.  While the pandemic sped up the process of adapting new technologies and other ways of working, their history dates back to the broader digitalization of business.  This has changed how we work, as well as the skills we need to do that work.  It is very clear that there is a need for new skills and training across businesses, from making data-driven decisions about supply chains, to automating work, to creating entirely new systems like those that monitor the performance of equipment or predict maintenance.
Most people expect that their jobs will change in the next decade due to automation, and they further believe that a skills shortage will make employees less competitive.  However, companies at the top of the industry are transforming themselves into learning organizations.  Companies like Amazon and Unilever are investing money and other resources into training its employees so that they will have the necessary skill sets within the next five years, and could continue to benefit from this training into the next decade.  In today's world, it's necessary to take a long-term view and anticipate future requirements in order to focus talent investments in the most pivotal roles.
TREND 2: Enhancing Diversity, Equity, and Inclusion
Good business leaders look internally at their work forces to ensure that the diverse talent that they have remains at their companies.  They then commit to recruiting new hires in an unbiased way.  Not only is this a good business strategy, but studies show it is the right path to take, since diverse teams create great value.  Data has shown that companies with at least one woman on their board increase their financial performance by 26%.  Organizations with an optimal gender balance improve employee engagement, profits, and brand image.  Additionally, technology and innovation can help identify diversity, equity, and inclusion issues, overcome human biases, and improve inclusivity.
TREND 3: Deploying Climate Tech
Many companies have focused on improving their carbon footprint because they are no longer happy with reaching carbon neutrality.  Customers have noticed as well, and with almost three-quarters considering themselves as concerned by global warming, half of those individuals indicate they want to change their behavior in order to mitigate their own impact on the climate.  Investors are changing their behavior as well, as climate tech companies raised more than $14 billion last year.  With the climate worsening, other factors such as the ecological crisis, government reactions, and technical innovations will keep these issues on the minds of customers and investors for years.
TREND 4: Replacing Protein
We need to change how we feed the planet.  The population and environmental trends suggest it.  Activities with food systems produce significant greenhouse gases, especially livestock production.  More and more, consumers are attracted to alternative meat sources, as the alternative protein market has grown 13% annually in the last five years.  Moreover, consumers want the alternative protein to have the same taste, nutrition, and price as the original.  Therefore, large food and consumer products companies have been acquiring innovative startups with strong research and development.  Examples of companies include Cargill and Swiss start-up Planted, which are both making significant progress.
TREND 5: Building a Sustainable Business
While Environmental, Social, and Governance (ESG) is not new, it has made headlines and is currently a very important aspect to consider.  ESG efforts are moving past good public relations and risk management to focus on creating strategic value for a company, by reducing risk and expenses, attracting talented employees, and supporting innovation and revenue growth.  Environmental aspects such as emissions, waste, and water management are becoming increasingly more important considering how fast climate change is occurring.  The pandemic and social issues involving racial disparities have highlighted health and wellness and employee safety, as well as diversity, equity, and inclusion.  A study of more than fifty companies in consumer products, retail, and agribusiness revealed that more than 90% of them have quantified sustainability ambitions.
By getting on board with these five trends, more and more companies can demonstrate how to create both a better business, and a better world. 


About the Author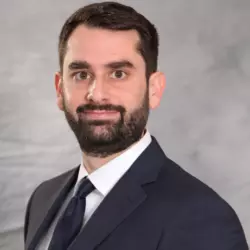 Mr. Mansourian has a 12-year track record as both a management consultant and investment banker, advising clients on valuation, capital markets, structured financing, mergers, acquisitions and divestitures and general corporate strategy. Mr. Mansourian served as Vice President while at NMS Capital Advisors, when the company achieved cumulative sales growth of over 5,100% with annual compounded sales growth in excess of 120% from 2012 to 2017. With over $5 billion in completed transactions, the investment bank consistently ranked among the Top 10 investment banks by the Los Angeles Business Journal. Mr. Mansourian holds an MBA from USC's Marshall School of Business, a Bachelor's Degree from UCLA, and the CIPP/US certificate from IAPP.