The Biggest Management Consulting Trends in 2023
Management consulting industry trends in 2023: Looking at the numbers
The management consulting industry is estimated to be about $330 billion in 2023. The industry is expected to reach $343.5 billion by 2025. The greatest growth was in the UK, with the consulting industry there growing 8% to £6.79 billion. The industry reached $55 billion with a growth rate of 7.7% in the USA. In this article, we review the management consulting industry trends that will take shape in 2023.   
Global changes for m
anagement consulting industry trends in 2023
Austria, Switzerland, and Germany will prove to be stiff competition for the UK market. Specialized niche consulting firms have blossomed to serve local clients in these three countries.  Furthermore, independent consultants are being called upon more to service SMEs in various industries.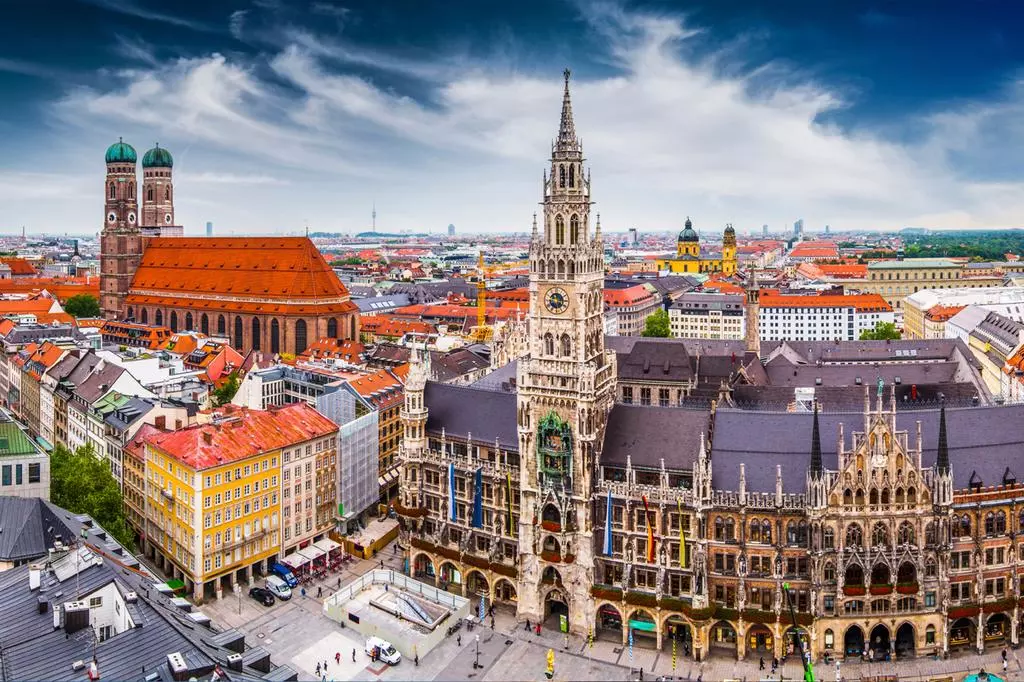 Technology-driven consulting
With the increasing impact of technology on business, consulting firms are expected to increasingly incorporate technology and data analytics into their services to help clients stay ahead of the curve. Technology-driven consulting involves the use of advanced technologies, such as artificial intelligence, machine learning, and data analytics, to help clients solve complex business problems. This type of consulting helps organizations make data-driven decisions, automate manual processes, and improve overall performance.
Consulting firms are also using technology to deliver their services in new and innovative ways. For example, they may use virtual and augmented reality technologies to help clients visualize complex concepts, or use cloud-based platforms to collaborate with clients in real-time.
Purpose-driven consulting
A growing number of clients are seeking consultants who can help them balance profitability with a sense of purpose and values, and this is becoming an increasingly important area of focus for consulting firms. This type of consulting involves advising clients on how to align their business strategies with their core values and mission, and how to create a positive impact on society and the environment.
Clients are increasingly seeking consultants who can help them integrate purpose into their business strategies, as they recognize that having a clear sense of purpose can lead to improved employee engagement, customer loyalty, and financial performance. Purpose-driven consulting can also help organizations navigate complex social and environmental challenges, such as climate change and social inequality, and create value for all stakeholders.
Strategic alliances
Many firms of large and small sizes are beginning to find it more efficient to have outside resources partake on consulting projects.  The most prevalent reason why is due to the specialties of outside resources, and the cost-benefit analysis of outsourcing the project when possible.  Firms are forming strategic alliances and partnerships nationwide and even cross border, to more effectively service clients and their needs. Strategic alliances involve forming partnerships or collaborations between consulting firms to pool resources, share expertise, and deliver more value to clients.
Strategic alliances can provide consulting firms with access to new markets, technologies, and expertise that they might not otherwise have. This can help consulting firms better serve their clients, who are often seeking comprehensive solutions that span multiple areas of expertise. In addition, strategic alliances can help consulting firms reduce risks and costs associated with delivering complex services. By partnering with other consulting firms, they can pool their resources and share the costs of research, development, and marketing, while also reducing the risks associated with entering new markets.
ESG (Environmental, Social, and Governance) Consulting
The increasing importance of ESG issues is driving demand for consulting services that help companies address these challenges. Consulting firms are increasingly offering ESG services to help clients assess and manage the impact of their operations on these areas. These services can include sustainability strategy development, ESG reporting, stakeholder engagement, and impact assessments.
The importance of ESG in consulting stems from the growing recognition of the impact that business practices can have on the environment, society, and governance. Clients are seeking consultants who can help them integrate ESG considerations into their business strategies, as they recognize that ESG performance can impact their reputation, risk profile, and financial performance.
Remote Consulting
The COVID-19 pandemic has accelerated the trend towards remote work, and consulting firms are expected to increasingly offer remote consulting services to meet the changing needs of their clients. The importance of remote consulting stems from its ability to provide clients with access to a wider range of consulting services, regardless of location. Remote consulting also allows consulting firms to expand their reach and serve clients in new geographic markets, while reducing the costs associated with travel and on-site consulting. Remote consulting also provides clients with greater flexibility and convenience. Clients can access consulting services from the comfort of their own office or home, reducing the need for travel and minimizing disruptions to their operations.
Industry Specialization
As the consulting industry becomes more competitive, firms are expected to focus more on industry specialization to differentiate themselves and offer more tailored and relevant services to clients. Industry specialization is an important trend in the management consulting industry, as clients seek consultants who have deep knowledge and expertise in their specific industry. Industry specialization refers to the practice of focusing consulting services on specific industries, such as healthcare, finance, or technology.
The importance of industry specialization in consulting stems from the unique challenges and complexities that are faced by different industries. By specializing in a particular industry, consulting firms can better understand the specific business practices, regulations, and market dynamics that impact their clients.
Industry specialization also enables consulting firms to develop a deep understanding of the specific challenges faced by clients in their industry, and to provide tailored solutions that meet their specific needs. This can result in more effective and impactful consulting services, and can help clients achieve their business goals more efficiently.
Digital Transformation
With the increasing need for digital transformation across industries, consulting firms will continue to focus on helping clients navigate the complexities of digital transformation. One of the main benefits of digital transformation is the ability to improve operational efficiency and streamline processes. By automating repetitive tasks and utilizing data analytics, organizations can make better decisions, reduce costs, and improve overall productivity. This can result in significant cost savings and help organizations remain competitive in an increasingly crowded market. Consulting firms play a key role in helping organizations navigate the digital transformation process, providing expertise and guidance on the implementation of digital technologies, data management, and change management.
The importance of digital transformation in management consulting stems from the growing recognition of the impact that technology can have on business performance. Organizations that successfully implement digital transformation can achieve increased efficiency, better customer engagement, and improved decision making, all of which can drive growth and competitiveness. Digital transformation is a critical part of the management consulting industry, as it enables consulting firms to help organizations harness the power of technology to drive growth and efficiency. By providing expertise and guidance on digital transformation, consulting firms can help their clients stay ahead of the curve and achieve their business goals.
Sources
About the Author
Arthur Mansourian has a 12-year track record as both a management consultant and investment banker, advising clients on valuation, capital markets, structured financing, mergers, acquisitions and divestitures and general corporate strategy.
Mr. Mansourian served as Vice President while at NMS Capital Advisors, when the company achieved cumulative sales growth of over 5,100% with annual compounded sales growth in excess of 120% from 2012 to 2017.