What Value Do Management Consultants Provide?
For businesses seeking to stay ahead, embracing strategic changes becomes vital. Management consultants provide the necessary insights and support to execute these changes, making a significant impact on an organization's growth.
Introduction
In today's fast-paced business world, organizations face complex challenges that demand expert guidance for successful navigation. Management consultants, with their specialized expertise, offer invaluable assistance to businesses across various sectors. This article explores the significant value that management consultants provide, driving efficiency, implementing strategic changes, and fostering continuous improvement.
Driving Efficiency and Productivity
Management consultants play a pivotal role in enhancing an organization's efficiency and productivity. Through comprehensive assessments, they identify inefficiencies, streamline processes, and optimize resource allocation. This optimization leads to cost savings and higher profitability, ultimately setting businesses on the path to success.
To achieve this, management consultants collaborate with teams, utilizing data-driven decision-making to maximize productivity. By leveraging analytical tools, they interpret market trends and customer behavior, ensuring informed strategies that yield positive results.
Implementing Strategic Changes
In today's ever-changing landscape, organizations must embrace strategic changes to stay competitive. Management consultants work closely with leadership to craft effective strategies aligned with the company's vision and objectives. Their expertise in change management helps navigate potential challenges, ensuring smooth transitions.
For businesses seeking to stay ahead, embracing strategic changes becomes vital. Management consultants provide the necessary insights and support to execute these changes, making a significant impact on an organization's growth.
Specialized Expertise
At times, businesses encounter unique challenges that require specialized knowledge. Management consultants bring a wealth of expertise gained from working with diverse clients and industries. This specialized knowledge empowers businesses to overcome obstacles and gain a competitive edge.
To achieve optimal results, management consultants employ tailored solutions. They understand the intricacies of different industries, leveraging this knowledge to deliver effective strategies.
Enhancing Decision-Making
Data-driven decision-making is crucial for business success. Management consultants excel at gathering and analyzing data to make informed decisions. They utilize advanced analytical tools, interpreting market insights to guide strategic planning.
By utilizing management consultants' services, businesses gain access to valuable market data and industry trends. Informed decisions become a key driver of success, propelling businesses to higher levels of growth.
Change Management and Training
Introducing significant changes can lead to employee resistance and uncertainty. Management consultants are adept at change management techniques, ensuring smooth transitions. They provide training and support to employees, helping them adapt to new processes and technologies.
With management consultants by their side, businesses can navigate changes confidently, fostering a positive work environment that embraces innovation.
Objective Perspective
Internal teams often face challenges in gaining an objective perspective due to their close involvement in daily operations. Management consultants bring fresh insights, unburdened by internal biases, allowing them to identify opportunities and risks that may have been overlooked.
By collaborating with external experts, businesses gain an unbiased perspective, ensuring a well-rounded approach to problem-solving and strategic planning.
Measuring Success and Continuous Improvement
Management consultants believe in tangible results and outcomes. They set measurable goals and regularly assess progress to gauge the effectiveness of their strategies. Adjustments are made as necessary, fostering continuous improvement and long-term success.
To achieve consistent growth, businesses must actively measure success and adapt their strategies accordingly, making management consultants invaluable partners in this endeavor.
Conclusion
In conclusion, the value that management consultants provide is unparalleled. Their ability to drive efficiency, implement strategic changes, and foster continuous improvement positions businesses for long-term success. Leveraging specialized expertise, data-driven decision-making, and change management techniques, management consultants become catalysts for growth.
As businesses embrace their services, they gain a competitive edge, capitalize on opportunities, and overcome challenges with confidence. Embracing management consultants' expertise is a strategic move that can elevate businesses to the top of their industries, ensuring they remain ahead in the dynamic business landscape.
About the Authors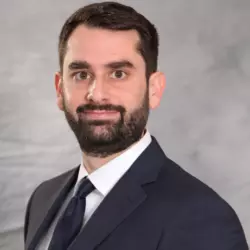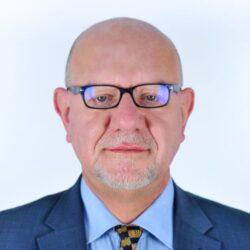 Arthur Mansourian, who works out of the Beverly Hills office, has a 12-year track record as both a management consultant and investment banker. He played an instrumental role in making NMS Consulting a Top 10 Cybersecurity Company and a Top 50 Fastest Growing Company. Arthur holds the Certified Information Privacy Professional, United States (CIPP/US) certification from the International Association of Privacy Professionals (IAPP). His expertise lies in providing data privacy and cybersecurity consulting regarding protocols, data breaches, and practices in regard to GDPR, GDPR-K, CCPA, CPRA, HIPAA, SB 220, and other relevant regulations.
Aykut Cakir, Managing Director, Partner and Head of Turkey, has a demonstrated history in Negotiations, Business Planning, Business Development and as a Finance Director for gases & energy, pharmaceuticals, retail, FMCG, and automotive industries. Mr. Cakir has worked for major Fortune 500 companies such as Procter & Gamble, Roche Pharma Group, John Deere, and Linde Gas. He has twenty-eight years of experience in Operational Finance, Accounting and in General Management, with international business experience including in the USA, Europe, Middle East and Turkey.  Mr. Cakir holds a Bachelors degree in Finance and Economics from the University of North Carolina.