Keys to Successful Business Transformation
COVID-19 turned out to be the event that forced businesses to go digital.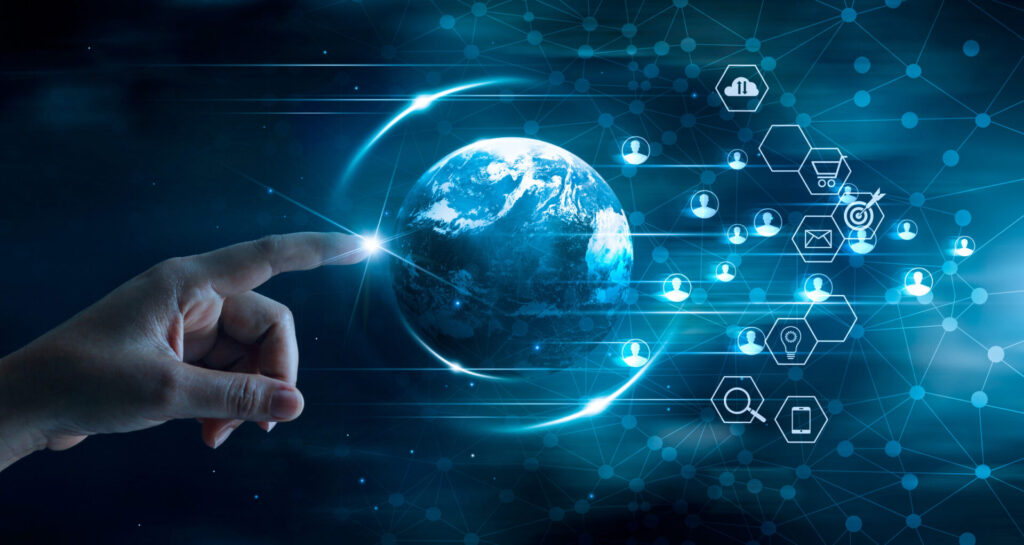 COVID-19 turned out to be the event that forced businesses to complete the digitization of their companies and accomplish transformations they put off for so long.  However, many businesses are not sure how to tackle this big project, and do not want to make too many missteps along the way.  The keys to a successful implementation are testing, training, and proper utilization.
 Production Simulation Testing (PST) is an effective tool to insure the successful implementation of enterprise resource planning (ERP) or any other mission critical information technology project. Business owners should view PST as an insurance policy for their information technology projects. PST is a sub-phase of testing, with the overall goal being to demonstrate that the system is ready to support production operations. The approach is to further validate a system that was built and ensure its viability through system integration testing. A large volume of daily production transactions is loaded into the production simulation system to validate the loads, transactions, defects, and business transactions. The PST process should include at least three testing cycles. The first cycle should include a small number of plants or sites and should also cover multiple business process. Cycles 2 and 3 should test more sites or plants and multiple key business processes.
It is important that businesses conduct the PST in parallel with the regular testing cycles, but it should lag to give the development team time to build the solution and allow for fixing bugs. The PST should be done well before the user acceptance testing, as all defects should be solved before then.
Other important control mechanisms should be in in place before a business starts a PST program:
Entry and exit criteria for each testing cycle
Acceptance criteria for the production testing
A detailed and integrated test plan with test benchmarks
Clear defect management process with the severity of test defects identified
Monitoring and reporting of defects
A management reporting dashboard with concise key performance indicators (KPIs)
The acceptance criteria should not be established by the implementation vendor, as this can create conflicts of interest. This conflict risks the credibility of test results and operational readiness of the system to go live. The conflict exists because the vendor built the system, tested it, and proposed the criteria for the client to accept the system's production readiness. Clients' agencies should develop acceptance criteria in consultation with business process users and/or independent third parties.
Clear Test Benchmarks and Integrated Production Simulation Test Plan
Clear benchmarks help a business measure test results. An integrated test plan with easily accessible documentation on the benchmarks, should be used to assess the various types of tests conducted and show what test were successful. This will allow management to assess whether the new system is fully ready to support production operations. The plan should contain details about the specific tests included under each test type and the benchmarks for success.
Oversight of the Severity Classification of Test Defects
Clients should review the categorized log of defects found in the PST process by the development team, verifying that all errors have been remediated or formally mitigated and accepted. All defects need to be identified, logged and their severity classified (e.g., low, medium, high, or critical) during testing. All tests need to be repeated until all critical, high, and medium errors have been resolved. You also need an audit trail of test results. The results of testing need to be communicated to stakeholders in accordance with the test plan to facilitate bug fixing and further quality enhancement. Other key points a business needs to keep in mind are:
Clients need to develop documentation that clearly identifies the benchmarks for tests conducted during the PST phase.
Clients need to evaluate final PST results against benchmarks.
Clients need to revisit the current acceptance criteria for the PST phase and receive formal approval by a steering committee.
Clients need to assess final PST results against the approved PST acceptance criteria.
As part of the production simulation testing deliverable review, clients need to conduct a review of all open test defects and their assigned severities before the PST is accepted.
Independent Assessments and Monthly Assessments by the Enterprise Project Management Office
 Clients should engage a third party to conduct the PST. During the PST phases, the third-party independent verification and validation (IV&V) PST services vendor needs to create their own test result reports and conduct its own test case analysis. During this review, an assessment is made by the quality assurance staff to determine the status (i.e., Green, Yellow, Red) of the following eight project indicators:
Overall
Project Funding
Phase Cost
Project Scope
Phase Milestones
Project Staff Utilization
Project Issue and Risk Management
Project Status Reporting
For a project to receive an overall rating of "Green", no more than one of the following three indicators must be "Yellow":
Phase Milestones
Phase Cost
Project Scope
How ERP Makes a Big Impact
When business owners hear digital transformation, they typically think of robotic process automation (RPA). However, more simple applications like ERP continue to evolve, moving from simple back office tools to playing a large role in front-facing business digitization. Although ERP is typically used only to help organizations combine management solutions, ERP does also provide support that a business can use to further integrate more technologies. That is why it is paramount to have a properly configured ERP solution that can help businesses with their digital transformation. Some key considerations to make in regard to ERP are to implement the changes in phases, ensure ERP is aligned with the company's overall digital strategy, properly utilize underlying data, and train staff members thoroughly on the changes that come about from ERP.
How NMS Consulting Can Help
Business owners and project managers can lean on NMS Consulting's experienced staff members who have conducted extensive PST, ERP implementation, led complex business transformation projects, and solution architecture. We can support you and your company from start to finish, ensuring the appropriate steps are taken to avoid any future issues that may result from a lack of oversight or proper structuring.
About the Authors
Oscar Perez was the President at ERPWeb.NET, a company specializing in enterprise information integration for deployment of Big Data, Analytics, SOA, BI, ERP SAP, and CRM applications in the government, financial services, healthcare, telecom, and hi-tech manufacturing sectors. He has over 24 years of experience in developing business strategies, leading complex business transformation projects, program project management, business case development, business process development, and solution software selection. Mr. Perez has conducted project reviews for Goldman Sachs, Bain Consultants, Brown Brothers Harriman, McKinsey & Company, Norges Bank Investment Management, P. Schoenfeld Asset Management, Iconiq Capital, Greencape Capital Pty Ltd, JMI Equity, Coatue Management, The Boston Consulting Group, Altrinsic Global Advisors, LLC, Technology Crossover Ventures, La Financiere de Lechiquier, Platinum Asset Management, Invesco, Guggenheim Partners  and private equity firms. Mr. Perez currently serves on the Board of Directors of Credit Capital and BRACHIN. He has functional expertise in Artificial Intelligence, Big Data, supply chain, SOA, SAP, CRM, procurement, corporate finance, and product marketing. Mr. Perez specializes in software selection and implementation of SAP ERP packages. Mr. Perez has appeared in publications including Computerworld, InformationWeek, and The Wall Street Journal. He is a frequent speaker at industry events and is quoted by business and trade publications.
Arthur Mansourian has a 12-year track record as both a management consultant and investment banker, advising clients on valuation, capital markets, structured financing, mergers, acquisitions and divestitures and general corporate strategy.  Mr. Mansourian served as Vice President while at NMS Capital Advisors, when the company achieved cumulative sales growth of over 5,100% with annual compounded sales growth in excess of 120% from 2012 to 2017. With over $5 billion in completed transactions, the investment bank consistently ranked among the Top 10 investment banks by the Los Angeles Business Journal.  Mr. Mansourian holds an MBA from USC's Marshall School of Business and a Bachelor's Degree from UCLA, and the CIPP/US certificate from IAPP.