The Power of Digital Governance
What is digital governance and what are the elements needed to make it work?
Digital governance serves two overarching purposes. First, digital governance allows companies to be confident that they are performing digital activities in an ethical and efficient manner. By ensuring ethical behavior, companies can prevent lawsuits and other legal issues that may arise otherwise.  Cybercrimes have dramatically increased as of late, to the point that companies in all industries are on high alert and ensuring they are prepared to act when they are attacked.
Next, companies that fail to systematically think through and implement the proper procedures in place for digital governance prevent themselves from being able to grow and evolve, providing their competitors with a boost in competitive edge.  Digital governance helps to keep companies nimble and adaptable, which are necessary traits in today's age of disruption.  Also, a focus on digital governance will help streamline and support digital development throughout the entire company. 
There are several mechanisms that can contribute to an improvement in digital governance.  Some foundational principles include:
Shared digital accountability
 One key factor for many companies looking to implement digital transformation is to create shared accountability that is driven throughout functions.  With shared accountability, it is possible to reduce the costs typically associated with digital transformation because businesses are reducing the number of redundant initiatives needed across functions and business units. This leads to a reduction in the multiplication of technologies or people.  Many companies choose to create a manual that outlines how to avoid redundant activities – and it may also be possible for them to carry out corporate-wide investments that are not feasible for individual functions.  In addition, missing skills are the biggest barrier towards making digital transformation work.  With shared accountability, it is possible to get the right people in place and allow them to work closely with others to coevolve.
Governance
Digital transformations tend to involve a complex structure of stakeholders.  To address this complexity, establishing an actual formal framework for digital transformation in an organization could address the underlying program issues. For example, a steering committee can aim to answer questions such as how to prioritise certain digital initiatives, how to allocate resources, and what rules need to be adopted to ensure the consumer experience is always consistent.  A technology and process committee is needed to focus on emerging technologies and support the transformation committee, and needs to be carefully reviewed before and during the process.
New roles and accountabilities
Another aspect to digital governance is to establish specific leaders who will lead certain digital aspects of the business. For example, a chief digital officer may take responsibility for the web, social media, mobile and e-commerce overall, while there may be individual managers within each of these competencies with a narrower focus and specific roles.
How can companies make these elements work?
The main elements of digital governance entail several key principles.  Key strategies organizations can adopt include:
Do not slow things down! – Governance does not mean slowing things down with endless analysis. If anything, governance should mean the opposite – you should look to unblock any bottlenecks that are slowing down delivery and make decisions that help to increase the pace of delivery. Governing efficiently starts with helping the team avoid external pressures.
Make decisions at the right time – Focus your decisions on meeting the needs of the user and ensure that the team itself is empowered to make decisions so that upper management is only called on when necessary. Short but regular meetings can be an ideal way of keeping on top of what is going on, without slowing down the pace of delivery. Be agile, it works.
Find the right people with the right skills – Remember that nothing will work without a motivated and empowered workforce. Make sure everyone is focused on key performance indicators and goals, and that they are rewarded accordingly.
The power of sponsorship – While it is important to give a team room to maneuver and control their own actions for key activities, leaders must make sure their team members know they are there to provide support. Regular meetings and updates are a way to achieve this, and ensuring that a leader is available for demonstrations of progress and are available to offer any required feedback is key.
Make sure your teams are focused on delivering value to the end user – There should be a clear vision in place and ways to measure success. Good governance means giving teams the opportunity to develop and explore any ideas that could potentially add value to the product, while also ensuring ideas do not go too far if they do not show promise.
Display leadership trust– If you support the individuals in the teams involved in transformation, then leadership must walk the talk and show support daily. Place the power in the teams' hands as much as possible, while still monitoring their progress and being available to provide advise and solutions when needed.  Leaders should focus primarily on outcomes and offer suggestions for improvement rather than trying to radically change things.
Digital governance is about taking control of projects to ensure the project is progressing as planned, and that any potential risks can effectively be addressed. With a motivated and talented team in place, governance should not be focused on pushing a team to follow a strict framework – it should be about empowering people, bringing out their capabilities and ensuring they have the tools they need to truly succeed. With the right governance and leadership, a business can transform and address ongoing market challenges.  In our current environment, an effective digital approach is key to your company's success and growth.
Mr. Bill Bentaieb brings 20 years of experience in management consulting and operational leadership. He has advised clients on business transformation in Europe, Canada, the USA, Middle East and Asia Pacific. Bill was instrumental in supporting clients achieve operational cost targets in the manufacturing, mining and natural resources, life sciences and technology sectors.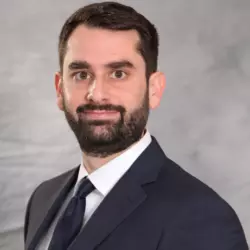 Mr. Arthur Mansourian has a 12-year track record as both a management consultant and investment banker, advising clients on valuation, capital markets, structured financing, mergers, acquisitions and divestitures and general corporate strategy.  Mr. Mansourian served as Vice President while at NMS Capital Advisors, when the company achieved cumulative sales growth of over 5,100% with annual compounded sales growth in excess of 120% from 2012 to 2017.