Is Your Company Prepared for Industry 4.0?
As the world becomes more connected, Industry 4.0 can lead the path to efficiency and results.
Industry 4.0 marks a new phase in the Industrial Revolution, with a strong focus on communication, automation, machine learning, and real-time data. Industry 4.0, also referred to as IIoT or smart production, combines physical and digital production technology, machine learning, and big data to build a comprehensive and more connected ecosystem for companies. While every company and organization operating today is different, all companies face the same challenge – the need to connect and achieve real-time understanding across all processes, partners, products, and people. Industry 4.0 is not just about investing in new technologies and tools to improve productivity – it is about changing the way your whole business works and grows.
Industry 4.0 takes the digital technology that has emerged from the last couple of decades to a new level with the assistance of Web of Things, access to time period information, and the introduction of cyber-physical systems. Industry 4.0 gives business owners the ability to better manage and understand all aspects of their operations, and allows owners to use data to grow productivity, improve processes, and drive growth.
Industry 4.0 makes a company more attractive to young employees. Companies investing in modern, new Industry 4.0 technology are better prepared for today's challenges, are more efficient, and can better attract and retain new employees. It makes a team stronger and more cohesive. Companies investing in Industry 4.0 solutions can increase efficiency, increase interdepartmental co-operations, enable predictable and descriptive analytics, and allow employees (including operators and managers) to make full use of real-time data and intelligence to make better decisions.
When faced with potential problems regarding predictability statistics, real-time data, online equipment, and consumer equipment, Industry 4.0 can help you be more effective and identify solutions for procurement and maintenance issues. When utilized correctly, Industry 4.0 allows your company to reduce costs, increase profits, and increase overall efficiency.
IIoT is extremely helpful when it comes to providing support in improving all aspects of your production processes and supply chain. It gives you access to critical real-time information, and allows you to make quick effective decisions about your business, which can ultimately maximize efficiency and profitability for all your operations.
How NMS Consulting Can Help
When you are ready to implement Industry 4.0, NMS is here to help. We encompass a holistic approach, working with your entire team in all manufacturing areas to ensure that everything from technical infrastructure and governance and skills are integrated and aligned. Our focus is to help our clients with their "future factories" – digital plants operating with Industry 4.0 technology and digital delivery chains to achieve stable and consistent results.
Digital technology is transforming industrial production processes regardless of industry – from construction and engineering, to manufacturing. A consultant can help to integrate the full potential of Industry 4.0, achieving greater flexibility in processes, increased productivity and revenue, and higher quality production.
Consultation covers a holistic approach: work in all areas of production to ensure that everything from technical infrastructure to management and skills are integrated. Simply put, Industry 4.0 makes firms "smart". Businesses that fully understand and hold the value of these benefits will be in a better position to face future challenges.
NMS works closely with you to identify the most suitable business information technology solutions and data management strategies to help improve your organizations productivity, performance, and profitability. With exposure and experience in nearly every industry, NMS utilizes trends, best practices, and creativity to keep your organization competitive.  We help you make crucial decisions, including:
How to create the most value from your digital and technological functions

How to manage the digitization of your core business, while simultaneously reducing risk

How to accelerate the digital transformation of your organization
Our consultation services take a holistic and sustainable approach by delivering solutions, installing tools related to methods and leveraging unique techniques. We help clients address a comprehensive list of issues related to future industries.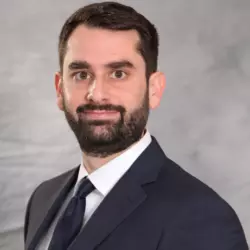 Mr. Mansourian has a 12-year track record as both a management consultant and investment banker, advising clients on valuation, capital markets, structured financing, mergers, acquisitions and divestitures and general corporate strategy.  Mr. Mansourian served as Vice President while at NMS Capital Advisors, when the company achieved cumulative sales growth of over 5,100% with annual compounded sales growth in excess of 120% from 2012 to 2017.