Understanding the California Privacy Rights Act (CPRA)
The California Privacy Rights Act has significant implications for businesses operating in California and those that process the personal information of California residents.
What is the CPRA?
The California Privacy Rights Act, also known as CPRA or Proposition 24, is a data privacy law that builds upon the existing California Consumer Privacy Act (CCPA). The CPRA was introduced to enhance and strengthen data privacy protections for California residents.
Key Provisions of the CPRA
Expansion of Consumer Rights: The CPRA grants consumers additional rights over their personal information, such as the right to correct inaccurate data, limit the use of sensitive information, and restrict the sharing of personal information for targeted advertising purposes.

Establishment of a Privacy Protection Agency: The CPRA establishes the California Privacy Protection Agency (CPPA), an independent regulatory body responsible for enforcing and implementing the provisions of the CPRA. The CPPA will play a crucial role in ensuring compliance and safeguarding consumer privacy rights.

Stricter Regulations for Businesses: The CPRA imposes stricter obligations on businesses by requiring them to implement reasonable security measures to protect personal information. It also introduces the concept of "sensitive personal information" and imposes additional requirements for its handling.

Enhanced Accountability and Transparency: The CPRA enhances accountability and transparency by requiring businesses to conduct regular privacy assessments and risk assessments. It also introduces new obligations regarding data minimization and purpose limitation.

Expanded Scope and Application: The CPRA expands the scope of the CCPA by including additional categories of businesses and broadening the definition of personal information. It also extends the provisions of the CPRA until 2023.
The Impact of the CPRA on Businesses
The California Privacy Rights Act has significant implications for businesses operating in California and those that process the personal information of California residents. Compliance with the CPRA is crucial to avoid penalties and maintain consumer trust. Here are some key points businesses need to consider:
1. Enhanced Compliance Obligations
Under the CPRA, businesses are required to implement robust privacy programs that comply with the new regulations. This includes conducting regular privacy assessments, implementing appropriate security measures, and ensuring data protection practices are aligned with CPRA requirements.
2. Strengthened Consumer Rights
The CPRA grants consumers more control over their personal information, enabling them to exercise rights such as data access, deletion, and correction. Businesses must establish processes to handle consumer requests effectively and ensure compliance with these new rights.
3. Increased Accountability and Transparency
Businesses are now obligated to be more transparent about their data collection practices and the purposes for which they use personal information. Enhanced accountability measures, such as conducting regular risk assessments and data impact assessments, are also necessary to comply with the CPRA.
4. Adaptation to New Requirements
Businesses should review their data handling practices and update their privacy policies to align with the CPRA's provisions. This includes implementing measures to protect sensitive personal information, obtaining consent for additional data processing activities, and ensuring compliance with the extended rights granted to consumers.
5. Potential Competitive Advantage
By prioritizing compliance with the CPRA, businesses can demonstrate their commitment to data privacy and gain a competitive edge. Consumers are increasingly concerned about their privacy, and by meeting and exceeding the CPRA requirements, businesses can build trust and loyalty among their customer base.
Conclusion
In conclusion, the California Privacy Rights Act (CPRA) brings about significant changes to data privacy regulations in California. By understanding its provisions and implications, businesses can adapt their practices to ensure compliance, protect consumer rights, and maintain trust in an evolving digital landscape.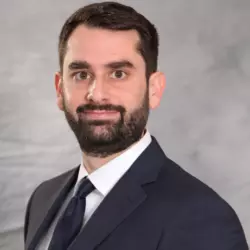 Arthur Mansourian, who works out of the Beverly Hills office, has a 12-year track record as both a management consultant and investment banker. He played an instrumental role in making NMS Consulting a Top 10 Cybersecurity Company and a Top 50 Fastest Growing Company. Arthur holds the Certified Information Privacy Professional, United States (CIPP/US) certification from the International Association of Privacy Professionals (IAPP). His expertise lies in providing data privacy and cybersecurity consulting regarding protocols, data breaches, and practices in regard to GDPR, GDPR-K, CCPA, CPRA, HIPAA, SB 220, and other relevant regulations.