How to Be Investment Ready
When looking for an investment, know what it takes to secure the deal.
As a business looking to raise capital to expand and take on new growth strategies, it can be difficult to understand exactly what investors in the marketplace are looking for, and what your company needs to improve on to garner interest. It is important to understand the mindset of an investor, and analyze your company from their viewpoint. Beyond the business itself, investors look for a management team that shows a clear understanding of the market, and a drive to make the company successful.  Most investors will want to see an experienced team that has succeeded in previous ventures by either being part of a successful exit, capital raise, or growth of a previous company. Other questions that are usually at the top of the list for investors include:
Is this business model or the future opportunity easily understood?

Has this business model or concept been done before? Is it now being done better, faster and/or cheaper?

Is there a current problem or niche in the market that the business is going to help solve?

Is the market for this product or service growing at a strong rate for the next 3-5 years?

Are the financial projections supported by the industry and revenue models?

Has the revenue model been proven, and does it have a significant advantage over competition?

What percentage of the company is being offered in return for this investment and what market capitalization does that indicate?

Does the company have any contracts or partnerships in place?

What intellectual property does the company have?

How will your company perform under an increased or expanding workload if you grow rapidly?
Improve Your Company's Image
Every business owner wants to make sure their company looks as pristine as possible. To accomplish this, business owners will want to:
Have a strong business plan and presentation without the fluff
Most investors are not going to want to go through a massive business plan that is full of unnecessary jargon or statistics.  It is better to pique the interest of investors (and short attention spans) by keep your business plan or presentation simple, and focusing on only the most important aspects, projections, and strategies. 
Under-promise and overdeliver
As much as you believe in your company, providing projections with astronomical growth rates can be detrimental. Although the higher the growth and figures, the better your company's future looks, it also can make investors question your methodologies. If you are unable to deliver on the first set of projections in your model that you had shared with interested parties, it will create concern and doubt in the minds of investors. That is why it is best to have projections that are realistic and achievable, and if you surpass your projections, all your other future projections will appear much more achievable in the eyes of the investor. This will also create a track record of your success and will leave investors with a positive perception.
Have a detailed quarterly plan on how you will scale the business
Providing a strategic roadmap with a step by step process will help investors understand your vision and your target market. By going through this process, the investor can see exactly how you plan on using the capital raised and will feel much more comfortable proceeding. Plans should include goals, expenditure estimates, and should specify when and how you will become profitable.   
Ensuring Due Diligence is Complete and Accurate
Once an investor has decided that your business has strong investment potential, they will then want to go through the due diligence process and review the business in depth. It is vital for you as the business owner to ensure that the due diligence package you provide is complete and accurate, as to avoid any issues during discussions. Documents that investors will want to review include the business plan, financial performance/projections, contracts, partnership agreements, and more.  You will want to make sure you have all pertinent information readily available in a data room and organized in a way that makes it easy for investors to view the document they want quickly and without confusion. The more transparency you can provide an investor, the more they will be able to understand your business and feel comfortable investing in you.
How NMS Can Help
We advise companies throughout the deal life cycle, providing deep deal experience coupled with unique industry experts to help prepare a business plan, due diligence packages, presentations, and financial models. We work side by side with your team before, during, and after a financing round. Our offerings include pre- and post- investment advisory, business unit improvements to drive efficiencies, cost-cutting and profit-enhancing solutions, a roadmap for investment integration, as well as tax advisory.
NMS Consulting is also hosting a free webinar on this topic.  The webinar Are you investment ready? will take place on December 2nd at 8:00 am PT / 11 am ET. Harry Moore, Senior Partner – Head of Europe, will take you through the various options for fundraising, and will provide valuable information on how to both prepare your business to be ready for an investment or sale, and how to present it in the best way to potential investors. For more information on this event and to register your attendance, please click here.
About the Author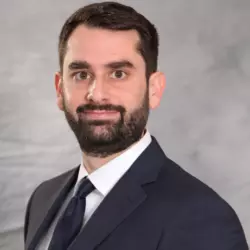 Mr. Mansourian has a 12-year track record as both a management consultant and investment banker, advising clients on valuation, capital markets, structured financing, mergers, acquisitions and divestitures and general corporate strategy.  Mr. Mansourian served as Vice President while at NMS Capital Advisors, when the company achieved cumulative sales growth of over 5,100% with annual compounded sales growth in excess of 120% from 2012 to 2017.