Digital Transformation: Key Elements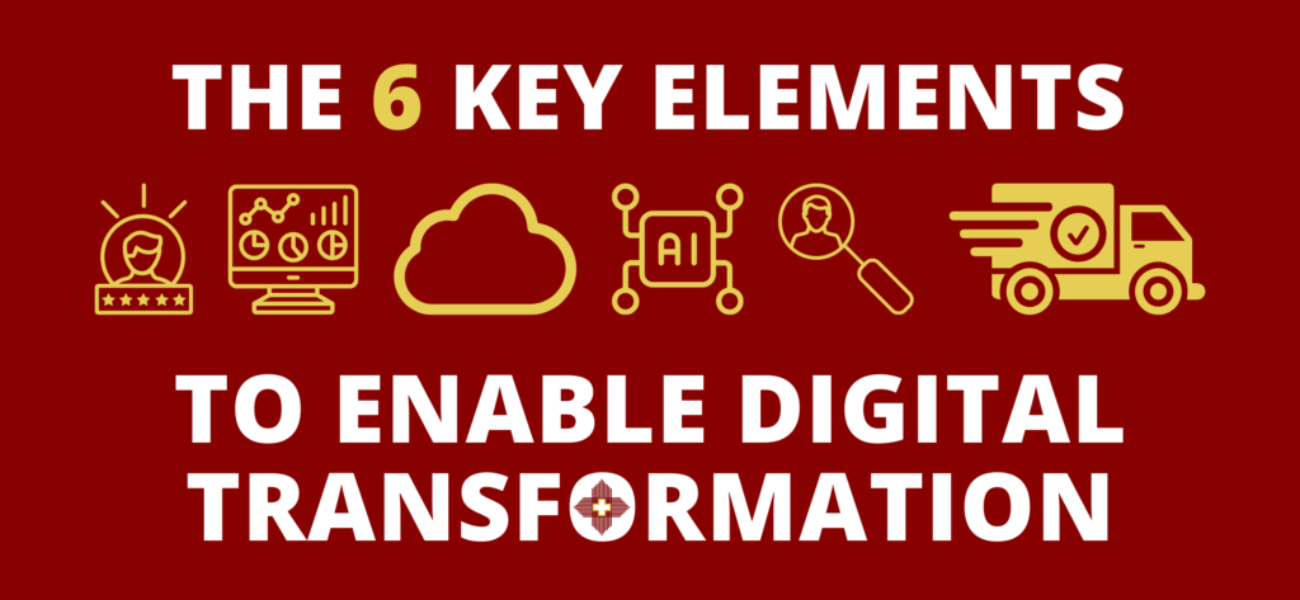 To avoid being left behind in this digital world and to capitalize on digital opportunities, organizations must leverage knowledge to take the right steps forward.
Digital transformation is a broad term that can apply to many different types of changes that evolve a business model or operations. There are six key elements that enable a successful digital transformation, along with three common hurdles that can prevent successful implementation. Understanding these key elements and hurdles can be the difference between a company thriving, barely surviving, or dying.
The 6 Key Elements to Enable Digital Transformation
Transformation of the customer experience is paramount – Regardless of the type of technology being utilized at your company, the primary focus should be on how the customer views your organization. If you and your team lack the vision needed to see the organization from the customer's perspective, it is likely you are not able to provide the appropriate level of digital transformation that is vital for success in today's digital economy.
Data and analytics – Reviewing the data you are collecting, how it is being used, and what information and insights you can gather from the data is essential. Without a firm grasp on the data you have, it is nearly impossible to successfully transform the customer experience, or to measure the impact of your transformation.
Move it all to the cloud – Ensuring that all data is available to the team on the cloud is essential to examining your infrastructure. Although using the cloud does pose threats of hacking and data leaks, proper cybersecurity can prevent any negative consequences. The ability to provide data to everyone anywhere is critical for speedy operations and flexibility.
Artificial intelligence – For years, artificial intelligence (AI) was merely a buzzword and only used by the biggest companies due to cost. Today, AI adoption and usage has grown tremendously and quickly due to COVID-19, and plays a significant role in digital transformations for virtually every industry. Global businesses and government organizations small and large are deploying AI centers that include embedded intelligence and robotic process automation (RPA).
Identify the client's identity – Delivering an amazing customer experience to drive further adoption of your digital programs requires paying attention to the identity of the client. Information such as client characteristics and preferences, authentication, and access rights need to be analyzed and considered.
Accelerate the delivery – Regardless of how many improvements you make, these innovations are not as impactful if you are unable to deliver them quickly and efficiently. This is why continuous testing, although usually overlooked, is absolutely vital. If you are hasty in releasing an innovation before it has been thoroughly tested in all potential scenarios and simulations, the innovation may cause more problems than it solves.
Three Major Digital Transformation Hurdles and How to Overcome Them
Talent and skills – Companies large and small need to make a strong effort to attract the right people with the skills and talent that will achieve the specific digital transformation goals you have. Training and enabling these individuals to perform at their full potential consistently is also very important. Simultaneously, business managers and leaders also need to evolve. Important considerations they need to make includes their process and plan. To lead a successful digital transformation, you not only need to have the right digital product managers, but also need the entire organization to buy-in and be committed to making the changes.
Legacy – Legacy platforms and processes are very hard to let go of for many companies, but they are what is also holding these companies back from growth. For example, financial institutions and government agencies are notorious for having legacy platforms that are 10 or even 20 years old. Having such systems in place for such a long time make the changes even harder to implement, and create a huge roadblock to many digital transformations. People that feel handcuffed to these systems will not believe that they can achieve digital transformation, and no transformation can succeed without a strategy for addressing these systems. Furthermore, when considering budgeting, legacy remains a key factor. If a company is spending 80% of the budget on legacy platforms while only spending 20% on new implementations, the company likely will not be able to achieve the transformation needed. Also, if some of your application delivery processes are hanging on to slow waterfall processes, you will not be able to evolve fast enough to remain ahead of the competition.
Culture – A digital transformation plan without a culture change, especially one with many legacy processes, is likely to fail. Overcoming cultural resistance to change within the company takes the right leadership to drive the change, as well as eliminating the doubts, uncertainties, and fears of failure. If the people of an organization are not ready to give it their all, you will not be able to make the changes that separate the disruptors from the disrupted.
How NMS Can Help
Our Business and Digital Transformation practice provides our clients with effective solutions, leading to operational efficiencies, revenue growth, decreased supply chain costs, and an optimized workforce. We lead your team with our experienced consultants, who work side-by-side with senior management to help align all business activities. Our global team of more than 100 experienced consultants provides you with expert knowledge and know how. Our end goal is to identify ways to improve effectiveness and efficiencies, and execute strategies with both a short-term benefits and long-term strategic approach.
NMS works with clients on such initiatives from initial concept across development and implementation. We take an in-depth approach to overall strategy, organization, operations, sales and marketing, information technology, human resources and management to arrive at a solution that is custom fit for the transformation of one or all of your organization's divisions.
To avoid being left behind in this digital world, and to capitalize on digital opportunities, organizations must leverage knowledge to take the right steps forward. At NMS, we guide businesses in all things digital including transformation, strategy, customer experience, evaluation, and production. We guide you on your digital path by:
Developing a strategy and transformation roadmap
Analyzing how digital business models may differ from traditional norms in your industry
Reviewing economic factors and identifying strategic priorities
Compiling data and viewing it through the lens of your organization's objectives and risk profiles
About the Author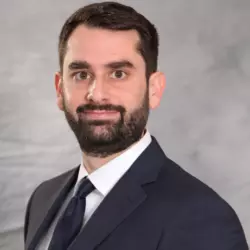 Mr. Mansourian has a 12-year track record as both a management consultant and investment banker, advising clients on valuation, capital markets, structured financing, mergers, acquisitions and divestitures and general corporate strategy.  Mr. Mansourian served as Vice President while at NMS Capital Advisors, when the company achieved cumulative sales growth of over 5,100% with annual compounded sales growth in excess of 120% from 2012 to 2017. With over $5 billion in completed transactions, the investment bank consistently ranked among the Top 10 investment banks by the Los Angeles Business Journal.  Mr. Mansourian holds an MBA from USC's Marshall School of Business and a Bachelor's Degree from UCLA, and the CIPP/US certificate from IAPP.