WFH: Managing Your Workforce Remotely and Effectively in 2022
Nearly every company was impacted by COVID-19 measures. Many businesses pivoted their operations to the work from home (WFH) model, which appears to be here to stay.
Nearly every company in every industry was impacted directly by COVID-19 safety measures.  In 2020, many had to pivot their operations on a dime and change from a traditional work model to the work from home (WFH) model.  The efficiency and effectiveness at which these changes were made relied heavily on the ingenuity and agility of leadership.  As evident in the diagram below, millions of workers began working in the WFH model starting in March 2020, and many still work from home today. 
WFH Challenges
Operating your organization in a WFH model may prove to be very difficult, especially for those who were accustomed to a traditional office-based model.   With businesses now still using a WFH model for over two years, some companies have started to notice declines in efficiency, communications, and teamwork.  With the COVID-19 virus still present today, it is important for companies to be resilient, easily adjust, and get aligned with what is necessary for the company to survive and thrive. 
The key to a better management of your workforce is utilizing new processes, leveraging technology for communications, using automation when possible, and ensuring team collaboration.  Managers need to consider the nature, type, and frequency of interaction for certain roles. Will your people be discussing a major new initiative or just sharing information as part of a regular process?  If it is work that is visual and conceptual, it would require a more complex mode of communication that should engage multiple senses.  This would mean a conference call should be replaced with a video call with screen sharing to discuss charts, statistics, and see everyone's body language to really hear them.  It is important to bring different technical domains together to have effective interactions, as these will result in innovations that create new services and products. 
How WFH Impacts Company Culture and Management
A WFH model can have a significant impact on your company's culture and on your ability to acquire or retain the talent you need to achieve your goals.  If your company has a work culture that is strongly driven by teamwork and collaboration, employee value proposition should be fundamental to the approach you use when working with your workforce.  Once you have a strong understanding of what approach to take, monitoring and managing remote worker engagement and performance must be planned in detail.
For companies that have experienced a decline in workforce productivity, a novel and effective method to measure individual productivity will be required.  This may also be the case for other metrics, such as quality of work.  To counteract these negative results of the WFH model, leadership needs to focus on boosting collaboration efforts and increasing employee engagement through new methods.
To start revamping the process, organizations need to start using Salesforce, Zoom, Teams, Box, and similar products to the full extent.  When used correctly, these systems together drastically increase interaction, helping you identify and resolve challenges, and concurrently revealing the patterns of success that you can build on. These analytics can be accomplished without intrusion, and the data will also be a useful tool for employees by helping them decide which relationships to invest their time and efforts in.  
How NMS Can Help
As with any novel situation, the more experience and insight you can gain, the more effective you will be in overcoming the challenges.  However, you will come across unintended consequences of new adoptions in the form of small bumps on the road or large roadblocks.  Our team of consultants have successfully guided small, medium, and large companies through business transformation, change management, and performance improvement initiatives.  We will help you use this time to build your company for the digital era, and stand by your side as you emerge with a competitive advantage in operations and talent management.
About the Author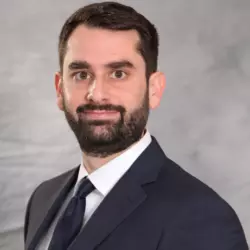 Arthur Mansourian has a 12-year track record as both a management consultant and investment banker, advising clients on valuation, capital markets, structured financing, mergers, acquisitions and divestitures and general corporate strategy.  Mr. Mansourian served as Vice President while at NMS Capital Advisors, when the company achieved cumulative sales growth of over 5,100% with annual compounded sales growth in excess of 120% from 2012 to 2017. With over $5 billion in completed transactions, the investment bank consistently ranked among the Top 10 investment banks by the Los Angeles Business Journal.  Mr. Mansourian holds an MBA from USC's Marshall School of Business and a Bachelor's Degree from UCLA, and the CIPP/US certificate from IAPP.