Companies Electing to Use SAP EWM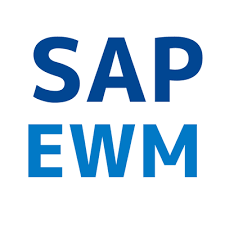 Supply Chain operational complexity is one of the reasons why companies choose to use SAP EWM. Do you have a deconsolidation processes to free up physical space in your warehouse? Is your wave management complex? Do you need to store products following a process-oriented algorithm or a physical layout of the warehouse process or both?
 Some companies select SAP EWM to optimize material flow and the effective management and distribution of goods. However, I think the main reason companies elect SAP EWM is for the tight integration to other SAP products such as SAP ECC, SAP S/4HANA, SAP CRM – Customer Relationship Management, SAP GTS – Global Trade Services. This is the same reason that enabled SAP to become the market leader in the ERP market: SAP's overall tight integration.
How does SAP EWM Compare to Some of its Main Competitors?
SAP introduced "SAP Extended Warehouse Management – EWM" in 2006 with SAP EWM 5.0. Some of the early functionality of SAP EWM was Slotting, Warehouse Orders and Warehouse Monitoring. In 2006, SAP EWM did not compare favorably against its competitors. Today, it is a different story.
We conducted an informal survey of several companies using SAP EWM, Manhattan Associates and Infor. We spoke with 75 companies, the majority being in the manufacturing and retail industry, and 50% of the companies had revenues of more than a billion dollars.
The results show that SAP EWM ranks well compared to other competitors that have a longer history in the market, and some of them specialize only in Warehouse Management. It also demonstrates that SAP is innovative and not static. SAP is becoming the leader in Warehouse Management Systems.
Overall, SAP EWM compared favorably to Manhattan Associates and Infor. 90% of the respondents were positive about SAP EWM. Also, 94% were happy with Manhattan Associates and 90% were satisfied with Infor. The respondents liked support provided by SAP and the functionality of SAP EWM.
Some companies complained about SAP EWM's cost and complexity. Manhattan Associates ranked well in product functionality but lacked in their product support. Infor ranked well in both functionality and product support.
SAP EWM in the Market
SAP EWM is doing well in the market. It is a robust product that is being enhanced with each new version. It is also tightly integrated with other SAP products, which makes it streamlined and user-friendly.
Companies are best served to buy software products from one vendor that are integrated and work well in the ecosystem. It is a better option than buying multiple different software products and having to integrate them and manage the integration.
About the Author
Oscar Perez has over 24 years of experience in developing business strategies, leading complex business transformation projects, program project management, business case development, business process development, and solution software selection. By focusing on the automation of manual processes since the 1990s and the development of SAP BDC applications that simulated the repetitive actions of SAP business users, he has gained the invaluable experience necessary to equip the RPA bots with digital skills including the business processes and actions.
Mr. Perez has conducted project reviews for Goldman Sachs, Bain Consultants, Brown Brothers Harriman, McKinsey & Company, Norges Bank Investment Management, P. Schoenfeld Asset Management, Iconiq Capital, Greencape Capital Pty Ltd, JMI Equity, Coatue Management, The Boston Consulting Group, Altrinsic Global Advisors, LLC, Technology Crossover Ventures, La Financiere de L echiquier, Platinum Asset Management, Invesco, Guggenheim Partners and private equity firms. Mr. Perez currently serves on the Board of Directors of Credit Capital and BRACHIN LLC. He has functional expertise in SAP Leonardo, Artificial Intelligence, Big Data, supply chain, SOA, SAP, CRM, RPA, procurement, corporate finance, and product marketing. Mr. Perez specializes in software selection and implementation of SAP ERP packages. Mr. Perez has appeared in publications including Computerworld, InformationWeek, and The Wall Street Journal. He is a frequent speaker at industry events and is quoted by business and trade publications.